Toyota to invest $500M in Uber, will add self-driving Sienna minivans to fleet
Toyota and Uber on Monday announced that they will work together on self-driving car development in an effort to put purpose-built autonomous Toyota Sienna minivans in the ride-share firm's fleet in 2021.
App all-stars: The 10 best vehicles for Uber and Lyft drivers
If you're in New York and you hail an Uber or Lyft, chances are you'll be picked up in a black Toyota Camry. In California, your driver will likely arrive in a Prius (or at leastsome sort of hybrid). While there are certainly some vehicles that make for more popular choices among Uber and Lyft drivers across the country, are the really the best possible option?
2019 Nissan Versa still America's cheapest new car, costs $13,255
The 2019 Nissan Versa is the cheapest way to get that new car smell even after a small price increase over last year, the automaker announced last week.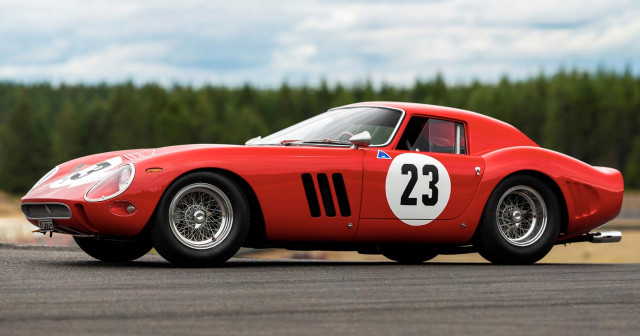 1962 Ferrari 250 GTO bearing chassis No. 3413 - Image via RM Sotheby's
From Motor Authority:
Meet the top 10 most expensive cars sold during 2018 Monterey Car Week
The 2018 Monterey Car Week saw thousands of cars cross the block at various auctions, but a handful of vehicles rose to the top with eye-watering prices. What cars did the seven- and eight-figure (!) sale prices buy? Below are the top 10 most expensive cars sold at auction leading up to Sunday's Pebble Beach Concours d'Elegance. Perhaps these values will give enthusiasts and investors a ballpark to begin saving for next year.
Next Ford Mustang said to be coming in 2021, and with available AWD
Ford is in the process of developing a redesign for its Mustang, one that will see the car move to a modular platform now that the Blue Oval is shrinking its platform count to just five.
Jaguar Land Rover tests self-driving cars that look alive
Jaguar Land Rover has revealed a technology that will be trialed to see whether it helps build the public's trust toward self-driving cars.
Jaguar E-Type Zero
From Green Car Reports:
Should classic cars be converted to electric power? Twitter poll
The latest trend in classic cars is converting them to electric power.
Judge dismisses lawsuit against Tesla over Model 3 production delays
Amid a topsy-turvy month of mostly bad news for Tesla, the company got one major reprieve on Monday.
Tesla had VW funding lined up to go private, report says
After Tesla CEO Elon Musk announced earlier this month that he planned to take the company private, investment advisors hooked a big fish to provide the funding, according to a report in The Wall Street Journal on Monday.