2019 Hyundai Veloster Turbo first drive: the benefits of bodybuilding
Austin, Texas, may have weaponized food trucks in our culture wars, and turned weirdness into a commodity, but it can't take away one thing.
2018 Jeep Cherokee recalled over leaky fuel line
More than 48,000 examples of Jeep's compact crossover SUV—the 2018 Jeep Cherokee—are subject to a recall to address a fuel supply line that could leak.
5 hidden ways automakers keep new cars affordable
A cheap car used to feel like what it was: a cheap car. That's no longer the case, and it's due in part to exceptionally careful cost-cutting. Car manufacturers trim pennies here and dollars there in ways not always obvious to consumers.
2018 Porsche 911 Carrera T first drive
From Motor Authority:
2018 Porsche 911 Carrera T first drive review: the way forward for a classic
The scene in the rearview mirror of the 2018 Porsche 911 Carrera T is remarkably clear. It's all high-definition vineyards and crystal-clear coastline, for as long as I dare look back.
2017 Ford GT sells for $1.8M at auction
Ford made buyers of its modern GT supercar sign an agreement promising not to sell for at least two years in an attempt to curb the cars from being flipped for huge profits.
Bugatti on Wednesday revealed it had built the 100th example of its Chiron.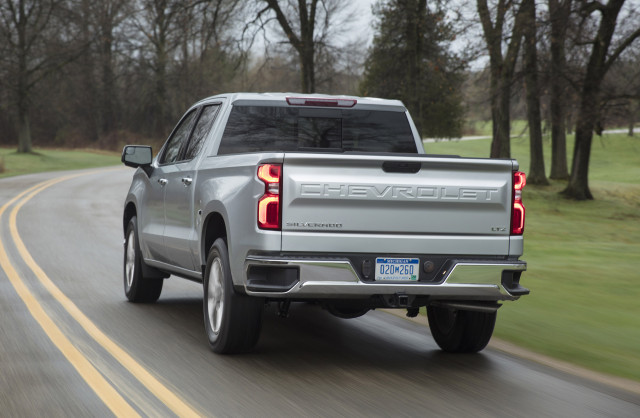 2019 Chevrolet Silverado 1500
From Green Car Reports:
2019 Chevy Silverado will offer new turbo-4 that can run on 2 cylinders
Chevrolet announced last week that its upcoming 2019 Silverado full-size pickup will offer a new turbo-4 in place of the base V-6 in some models.
How many Americans will buy an electric car in the next 5 years? Twitter poll results
Last week, AAA told us that they expect that one out of five Americans who are buying a new car in the next five years to buy an electric car.
Why are so many electric cars (still) only sold in California?
Car buyers don't have to live under California's golden sunshine to want electric cars. Yet, in some months, buyers in California purchase more than half of all the electric cars sold in the U.S.