2019 Jeep Cherokee first drive review: more conventional, more power, still rugged
Jeep didn't get it right with the Cherokee when it revived the revered name in 2014.
2019 Ram Laramie Longhorn Edition belts out country blues
Pickup truck-builder Ram has announced a Laramie Longhorn Edition of its 2019 Ram 1500 pickup that's dripping with western kitsch.
Net neutrality for cars: BMW's Apple CarPlay subscription could open Pandora's box
Jeff Haas commutes to downtown Denver each morning from suburban Englewood, Colorado. The first thing he does? He plugs his Apple iPhone into his 2018 BMW 340i's USB port. The central screen on the dashboard switches from BMW's proprietary iDrive software to a page of icons familiar to any Apple user.
No. 5 Konica Minolta Cadillac DPi-V.R at 2018 24 Hours of Daytona
From Motor Authority

No. 5 Cadillac DPi-V.R drives to overall victory in 2018 24 Hours of Daytona
The 2018 WeatherTech SportsCar Championship kicked off this past weekend with a cracker of a 24 Hours of Daytona. It was a record-setting race that saw Cadillac and Ford continue their strong performances from last year.
Genesis to establish dedicated dealerships
Genesis is working hard to distinguish itself as more than just the luxury arm of Hyundai. It wants to be seen as a standalone brand.
East Coast Defender looks back on the SUV's past with Project Tuki
East Coast Defender will happily build customers an original Land Rover Defender with a modern twist, but for those who seek something with a little more heritage, Project Tuki may be the answer. The Florida-based company revealed the heritage-inspired SUV this past Wednesday, and it boasts a few differences from typical East Coast Defender vehicles.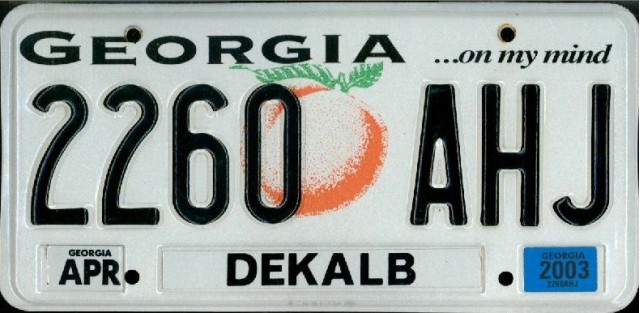 Georgia license plate
From Green Car Reports

Georgia to take second try at electric-car tax credit after killing first one
Several years ago, Georgia offered a generous state-tax credit for purchase of a zero-emission vehicle, and its sales of electric cars boomed.
Looking at leases on 2018 Nissan Leaf electric car: how do they stack up?
This past Tuesday, the 2018 Nissan Leaf—an entirely redesigned second generation of the pioneering electric car—officially went on sale in the U.S.
Trump administration to work with Saudis on carbon capture for fossil fuels
Last month, U.S. Energy Secretary Rick Perry signed an agreement with Saudi Arabian officials to research "carbon capture" technology for fossil fuels, the Department of Energy announced.