2018 Hyundai Kona rated at 30 mpg–with a catch
The 2018 Hyundai Kona's outlandish styling isn't the only thing likely to grab buyers' attention when it goes on sale in the next few months. The EPA rates front-wheel drive versions of the quirky, pint-size crossover at 30 mpg combined, but there's a big fuel-economy hit for the Kona's optional all-wheel-drive system.
Nissan Titan performs well in latest IIHS crash-testing
The latest Nissan Titan serves as a reminder that automakers are starting to get serious about pickup truck safety. Certain 2017 and 2018 Titan Crew Cab trucks earned "Good" overall marks from the IIHS in the latest round of safety testing, the agency said Tuesday.
Ride-sharing may be driving people away from car ownership
Ride-share company Lyft has released an "economic impact" report for 2017, and it makes some bold claims. Most notably, Lyft says that nearly 250,000 of its customers gave up owning a car because of ride-share availability.
2019 Lamborghini Urus
From Motor Authority

8 questions about the Lamborgini Urus with R&D boss Maurizio Reggiani
Lamborghini is preparing to take a big step that could define the future of the quintessential Italian supercar builder. Yes, the brand has had an SUV before. The LM002 was a Hummer-like SUV from 1986 to 1993, but it didn't have the impact the new Urus promises to deliver. The Urus, set to go on sale in U.S. in September, should double the size of the company. Lamborghini sold 3,815 cars worldwide in 2017, and that number could reach or exceed 7,000 with the addition of the Urus.
Dodge Shelby Dakota driven by Carroll Shelby heads to auction
Carroll Shelby helped engineer and bring some of the worlds most iconic cars to life, but this one is a little lesser known. It's not a Ford product, but a 1989 Dodge Dakota.
Mercedes' new MBUX infotainment system is like Google Assistant for your car
For years we have wondered why our cars' infotainment systems can't be as simple and smart as our phones. It took until 2018, but Mercedes-Benz has finally hit that target.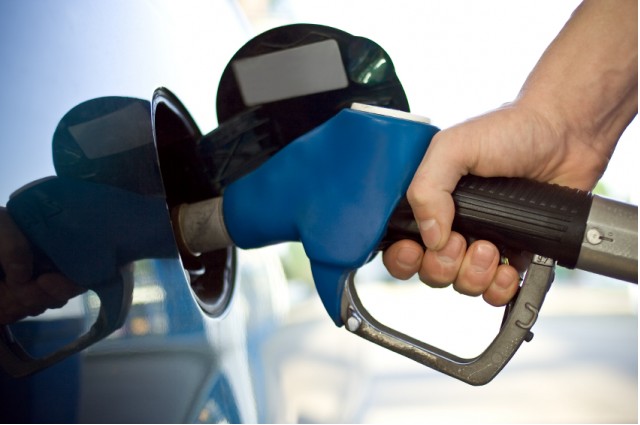 Gas pump
From Green Car Reports

Gas tax should rise 25 cents to fund road repair: US Chamber of Commerce
It's an unusual thing, to say the least, when the U.S. Chamber of Commerce publicly suggests a major tax increase.
Fisker EMotion: here's why we're skeptical about Fisker's latest electric car
After the rise and fall of Henrik Fisker's former automotive venture, a number of analysts and enthusiasts are skeptical about his newest company—Fisker, Inc.—and its first creation, the EMotion electric sedan.
Number of electric cars California needs to cut 2030 emissions unclear: 4 million or 7 million?
One of California's largest electricity producers recently published a white paper that analyzed how the state will achieve its 2030 greenhouse-gas targets—and it called into question targets set forth by California regulators.