It's true: There's no such thing as a bad car anymore. At least here in the U.S., every new car you can buy comes loaded with at least a quartet of airbags, anti-lock brakes, and some semblance of useful features like air conditioning, multi-adjustable seats, and a decent stereo. 
But they're not all great. Some cars are simply behind the times—more importantly, not worth your time. Here's a look at the lowest-rated cars we've tested for the 2018 model year. One thing they all have in common: the age of their designs. None of these cars, which span from hatchbacks to crossovers to pickups, is a particularly fresh design.
They may have been competitive five or 10 years ago, but they're well off the mark today. Better alternatives to each of these exist.
2018 Dodge Journey
A family car should be roomy, with comfortable seats and a flexible interior. It should ride comfortably and be quiet enough for easy conversation. Perhaps most importantly, it should offer the latest safety gear and hold up well in a crash.
The Dodge Journey doesn't hit any of those marks. Its interior is cramped and its ride quality is subpar. Its most egregious offense is its poor safety record; it earns our lowest score for its unacceptable crash-test scores and its lack of advanced safety tech.
A better bet: The 2018 Volkswagen Tiguan
2018 Mitsubishi Mirage GT
Cheap can be cheerful. Just ask the Kia Rio, not the Mitsubishi Mirage. Don't be lured into a Mitsubishi showroom by the Mirage's $14,000 sticker price. It's a dreadfully outdated subcompact car that earns our lowest score for its performance—or lack thereof. Rivals like the Rio may cost a few bucks more initially, but their better resale values make them wiser long-term assets.
Its only asset is fuel economy, which is indeed quite good—but not good enough to merit our recommendation.
A better bet: The 2018 Kia Rio
2018 Nissan Frontier
When it was introduced almost 15 years ago, the Nissan Frontier was at the top of its game. So was the Motorola RAZR flip-phone. Today, we take billboard-quality photos with the iPhone X. Cellphones have changed, but the Nissan Frontier has not.
The Frontier's trucky ride, compromised interior room, and thirst engine are reminders that competitors have left it in the dust. This mid-size pickup isn't even a bargain, although it does retain its resale value.
A better bet: The 2018 Chevrolet Colorado
2018 Ram ProMaster
Commercial vans aren't supposed to be sexy. We're OK with that. But if you're going to spend the better part of a 40-hour work week behind the wheel of one, it should at least be a pleasant experience.
That's where the Ram ProMaster comes up short. This van is plenty roomy, but so are competitors. Its main assets are its in-town maneuverability and its low load floor, trade-offs that may be important for some fleet users.
A better bet: The 2018 Ford Transit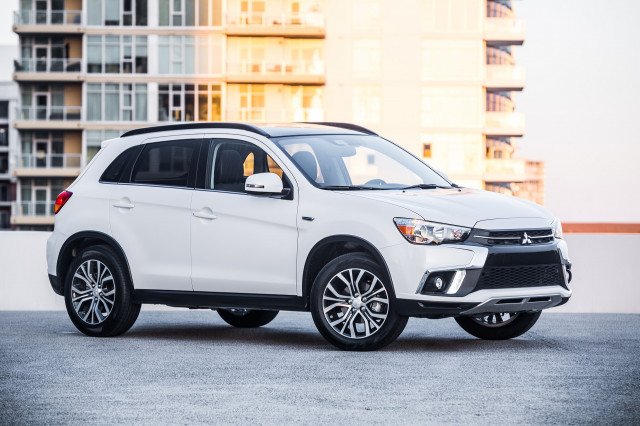 2018 Mitsubishi Outlander Sport
2018 Mitsubishi Outlander Sport
We get it. Crossovers are the in thing right now. Unlike bulky SUVs from the 1990s, today's crossovers are comfortable, roomy, and even reasonably fuel-efficient. Except for the Mitsubishi Outlander Sport.
Driving one is a grim experience. From the chintzy interior to the limited safety gear, the Outlander feels like the cheap crossover that it is. Buyers can definitely do better for not much more.
A better bet: The 2018 Subaru Crosstrek
2018 Nissan Versa
At about $13,000, the Nissan Versa is the cheapest new car you can buy today. We're cheapskates—and proud of it—but this is not the way we'd spend our 13 grand. The Versa is exceptionally basic at that price point, although you do get seatbelts and wheels, so there's that.
It's not its el cheapo accommodations that put the Versa on this list, though. It's the dreadful driving experience buoyed only by a soft ride that smothers bumps fairly well.
A better bet: The 2018 Chevrolet Sonic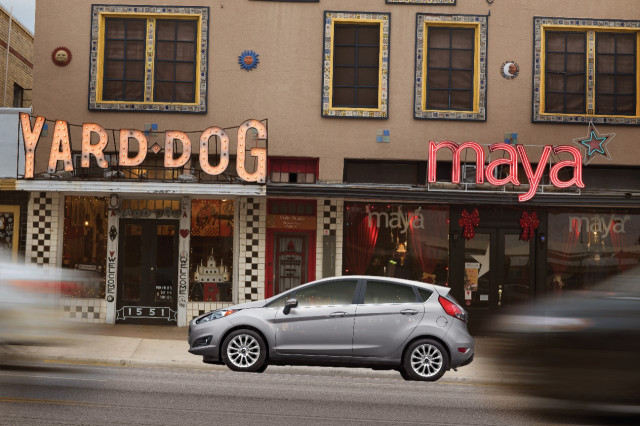 2018 Ford Fiesta
You can have a lot of fun behind the wheel of a Ford Fiesta—that's true. You'll want the Fiesta ST, which runs a hefty $22,000-plus. But the vast majority of Fiesta subcompacts taking up (not too much) space on Ford dealer lots are cramped economy cars with worrying crash-test scores and a whiplash-inducing automatic transmission.
The Fiesta is perhaps the best reminder that there are no truly bad cars available today: it's not a terrible choice, but it'll encourage you to shop around.
A better bet: The 2018 Honda Fit
2018 Fiat 500L
The phrase "Italian styling" conjures up images of Ferraris and Maseratis with fluid, sweeping lines that look fast standing still. It also applies to the Fiat 500L. Just look at it! You win some, you lose some.
The 500L is homely, at best. It is, however, a decent value and those awkwardly tall windows afford a good view out. They also let bystanders see in, so it might be worth popping for tinted windows if you're the bashful type.
A better bet: The 2018 Kia Soul
2018 Dodge Grand Caravan
History lesson: in 1984, Dodge unveiled the first modern minivan. Dealers had waiting lists as families lined up to buy the original Dodge Caravan. Fast forward 25 years and today's Grand Caravan is an outdated people-hauler positively eclipsed by competition—including the spectacular Chrysler Pacifica parked across the showroom.
The Grand Caravan's compromised interior is narrow and not particularly comfortable, but its biggest demerit in our eyes is its poor safety scores. Collision-avoidance tech is all but unavailable and its crash-test scores would have been just OK a decade ago when this basic design was first revealed.
A better bet: The 2018 Chrysler Pacifica