Toyota pumps millions into Israeli robotics firm for artificial intelligence
Although Toyota hasn't been a pioneer in self-driving cars, it's clearly interested in bolstering its use of the technology. As the company looks toward the future, Reuters reported on Sunday its new venture capital arm invested $14 million into an Israeli robotics company, Intuition Robotics.
Best Car to Buy 2018: Previous winners
Soon, we'll crown a new winner of our annual Best Car to Buy award. It will join an elite list of vehicles we have picked over the last few years for previous iterations of the award, which we bestow on the new car that we think best meets the needs of mainstream consumers.
2018 Chevrolet Suburban Review
With its traditional truck-based construction, the 2018 Chevrolet Suburban is the anti-crossover. It's a throwback SUV capable of hauling nine passengers and their gear in comfort, all while towing a boat.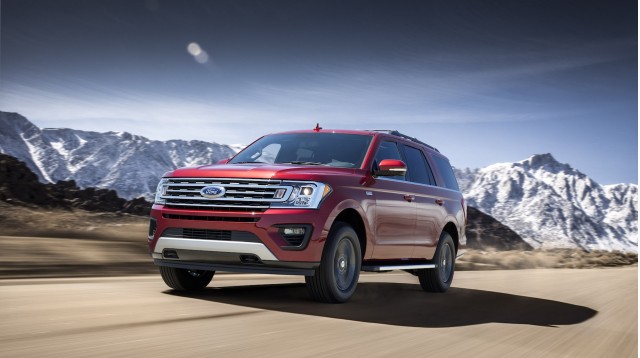 2018 Ford Expedition FX4
From Motor Authority 2018 Ford Expedition first drive review: an "A" student at last
For a long time, the Ford Expedition was forgotten—perhaps, even forgettable.
2019 Chevrolet Silverado 1500 spy shots
Chevrolet is already out testing prototypes for its next-generation Silverado 1500, though the new pickup will be more of an extensive update of the current model rather than a true redesign.
Details emerge on next-generation Mercedes-Benz G-Class
The mighty Mercedes-Benz G-Class is in for its first major redesign since it was introduced in 1979, and a new report published on Monday reveals plenty of in-depth details surrounding the iconic Gelandewagen.
2018 Chevrolet Bolt EV
From Green Car Reports

GM, Nissan push to retain EV credit; tax bill also targets renewables, helps nuclear energy
The United States tax code hasn't seen a major overhaul in decades, and the current Congress—along with the Trump administration—may be learning, or re-learning, why.
Electric cars emit less carbon than average U.S. new car, everywhere in the world
When electric cars first arrived in 2011, it was a reasonable question: Aren't you just shifting emissions from the tailpipe to the smokestack?
Which maker will sell the first affordable AWD electric SUV? Take our Twitter poll
Utility vehicles are hot. There's no denying it.