An all-new version of the Volkswagen Tiguan with seating for up to seven is in dealers now, but if you've got a hankering for the old model, VW has a value-laden option for you.
The German automaker is releasing a low-price version called the 2017 Tiguan Limited available now from $22,860 including a mandatory $865 destination charge. That's $3,000 less than what was the base Tiguan. VW won't confirm if the Tiguan Limited will continue into the 2018 model year, but it says it hasn't ruled out the possibility.
MORE: Read our review of the all-new 2018 Volkswagen Tiguan
What's missing? At the 2017 Tiguan Limited's base price, you won't get alloy wheels, cruise control, keyless ignition with push-button start, a cargo cover, or roof rails. You'll also be planting yourself on cloth instead of synthetic leather upholstery.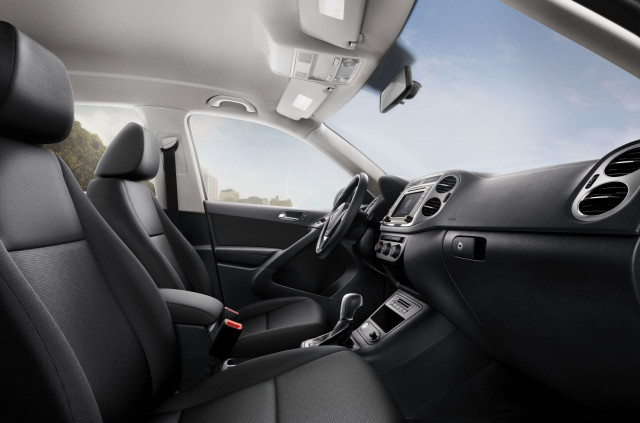 2017 Volkswagen Tiguan Limited
Those features can be added back in with two option packages: $495 nets buyers 17-inch alloy wheels in place of 16-inch steel units and a $1,295 Premium Package adds a 6.3-inch touchscreen infotainment system with Apple CarPlay and Android Auto plus satellite radio, cruise, a leather-wrapped steering wheel, keyless ignition with push-button start, a cargo cover, and roof rails.
Additionally, all-wheel drive is available for $1,975.
All in, that's still a savings of more than $1,000 over the Tiguan S.
While we're not big fans of the 2017 Tiguan—we've called the circa-2007 Tiguan dated and we're nervous about its subpar crash-test scores—a base price under $23,000 undercuts rivals like the Toyota RAV4 and Honda CR-V by upwards of $1,000.