MINI has a car just for students, and it's priced below $20,000
It's that time of year again: time for college students across America to charge their vaporizers, toss their dirty laundry into garbage bags, and head back to campus.
2016-2017 Nissan Titan Crew Cab and Titan XD Crew Cab recalled for seatbelt flaw
Nissan has announced a recall of more than 44,000 Titan and Titan XD Crew Cab pickups to fix a problem with the vehicles' seatbelts. Documents from the National Highway Traffic Safety Administration show that the devices may not properly protect occupants during collision.
2017 Chrysler Pacifica Limited long-term road test: what do our passengers say?
The months keep passing by and the odometer continues to rack up miles on our long-term 2017 Chrysler Pacifica Limited.
2018 Ford F-150
From Motor Authority
2018 Ford F-150 first drive review: so good you won't even notice
When the new Ford F-150 was unveiled in 2015, it was the world's first aluminum pickup truck, an innovation that General Motors and Ram still haven't caught up with. Combined with a pair of twin-turbocharged V-6 engines, Ford's perennial best-seller pushed the art of the truck into an important new chapter.

Nissan in January previewed the design of its next-generation Altima mid-sizer and now we have the first spy shots of a prototype.
Chevy assesses more affordable Camaro V-8 to challenge Mustang, Challenger
Right now the most affordable Chevrolet Camaro with a V-8 is the Camaro SS which starts at approximately $38,000.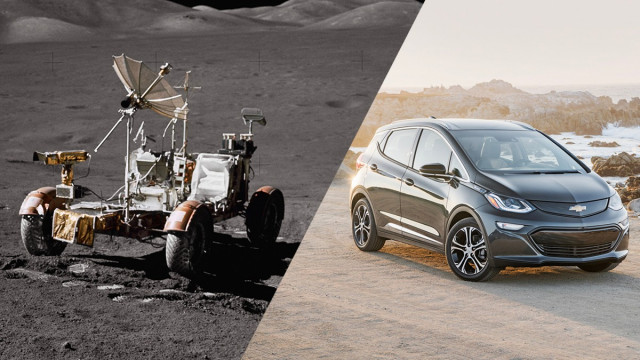 2017 Chevrolet Bolt EV vs Lunar Rover
From Green Car Reports
Electric cars after 46 years: Chevy Bolt EV vs lunar rover
President John F. Kennedy challenged the United States to put a man on the moon by the end of the 1960s, and the country's space agency met his challenge with five months to go.
2017 Chevrolet Cruze Diesel: fuel economy review for automatic, manual versions
Times are tough for sedans in general, as buyers swarm into crossover utility vehicles and ignore the passenger cars sitting next to them on the showroom floor.
All-electric Mini E for 2019 to appear at Frankfurt show in concept form
The first Mini E, cobbled together by putting a battery pack where the rear seat used to be, was BMW's very first attempt at building a modern electric car.