Start-up builds an app to figure out how much that new engine noise is going to cost you
It's happened to all of us: you're driving down the street on a beautiful spring day with the windows down, and something unusual catches your ear. A new squeal, a squeak, or maybe a clunk is coming from underneath the hood.
The auto lending bubble seems to be getting bigger
So, we have bad news and bad news. Which would you like first?
Towing a boat with the 2017 Ram Power Wagon: 6 things you need to know
The 2017 Ram Power Wagon's main mission in life is to slowly pluck its way through treacherous situations, like rock crawling, the woods, and other various off-road situations. But at its core, the Power Wagon is a heavy-duty 2500 Ram pickup truck, which means it's also built to serve all your hauling needs.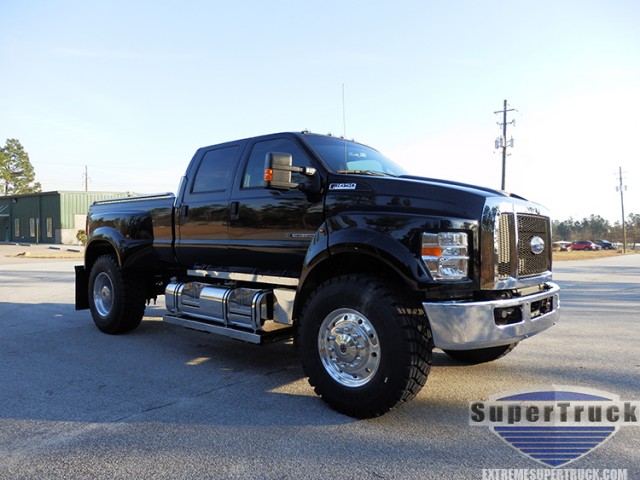 Shaq's custom Ford F-650
From Motor Authority:
Shaquille O'Neal now has a Ford F-650 pickup as his daily driver
A big guy needs a big truck. Simple math, really. Except, Shaquille O'Neal isn't your average big guy. He's pretty freaking tall by any standard. Measuring 7-foot-1-inch tall and weighing in at a few biscuits more than his 325-pound playing weight, Shaq was on the hunt for a new daily driver. He found it, and it's a really big truck, not a Buick LaCrosse like the retired NBA star used to endorse.
Are you ready to pay $300,000 for a Mercedes-AMG G-Class?
Mercedes-AMG is prepping a G-Class for ultra-luxury duty, and this one will pack a styling punch to boot. It will also pack one hell of a punch to your wallet. The new G65 Exclusive Edition will go on sale in Germany wearing a price tag of €287,658.70 (including 19% VAT). That translates to $314,000 here in the States. That's a hefty price tag for a vehicle that you could use to play in the dirt...though you know that no one who buys one would do that.
This Camaro ZL1's exhaust is so loud it blows the airbags at speed
There are exhaust modifications, and then there are exhaust diverters. The latter is responsible for some pretty loud noises in this 2017 Chevrolet Camaro ZL1. In fact, it's so loud, it caused the side curtain airbags to deploy.
2017 Hyundai Ioniq Hybrid
From Green Car Reports:
2017 Hyundai Ioniq Electric: how 'Unlimited' subscription really works
To dig its teeth into California's crowded electric vehicle market, its Korean maker has rolled out an "Unlimited+" lease program for the 2017 Hyundai Ioniq Electric.
Why BMW uses Tesla electric cars to scare its staff into the future
When Tesla arrived on the scene 10 years ago, no major automaker took it very seriously—let alone thought it would cause the disruption it has in the market for luxury cars.
Could water be the secret to faster electric-car battery technology?
Electric vehicles aren't always associated with speed and performance, but researchers at North Carolina State University may have discovered a breakthrough to change those qualities inside their batteries.