2017 Detroit auto show: Here's what debuted The city of Detroit—at least its central core—is bustling now more than it has in years, but was the same true within the walls of its sprawling convention center for the 2017 Detroit auto show?    Volkswagen pleads guilty to felonies, to pay $4.3 billion, in Dieselgate pact (updated)
Volkswagen has now reached final agreement on a deal with the U.S. government that brings the long, complicated Dieselgate investigation closer to the finish line. One major focus of that deal has been the fines that Volkswagen would pay for deceiving consumers and regulators about roughly 555,000 2.0-liter and 3.0-liter Audi, Porsche, and VW models that were equipped with defeat devices to help the vehicles cheat on emissions tests.
Nissan Rogue Sport video preview
Although the name may be close to the same, what you're looking at is a very different car than the Nissan Rogue.
2018 Dodge Challenger SRT Demon logo

 
From Motor Authority:
The 2018 Dodge Challenger SRT Demon will be a meaner Hellcat halo car
You thought the 707-horsepower Hellcat was going to be the king of the Dodge Challenger lineup? Apparently you, and we, thought wrong.
Tesla 'Ludicrous Plus' mode slashes Model S P100D 0-60 mph time to below 2.5 s
Tesla's [NSDQ:TSLA] Model S P100D was already the quickest car to 60 mph currently on sale, but the Californian company has released a software tweak that unleashes even more performance.
2019 Mercedes-AMG C43 spy shots
Engineers from Mercedes-AMG have been spotted testing a prototype for an updated version of the C43 sports sedan.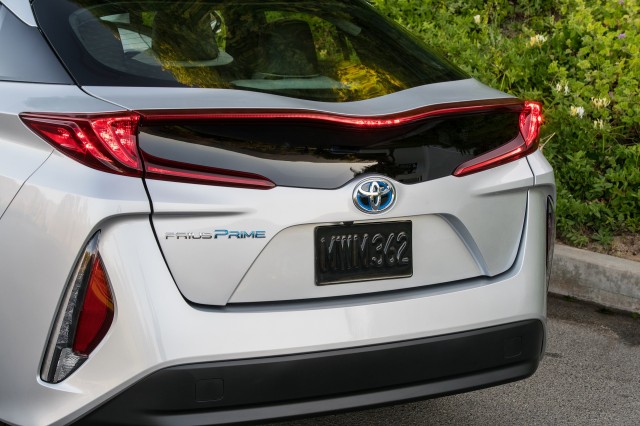 2017 Toyota Prius Prime Premium
From Green Car Reports: Toyota Prius Prime buyers misled by dealers; more education needed
The Toyota Prius Prime is a far better car than its plug-in hybrid predecessor, and it seems likely to become one of the higher-volume plug-in electric cars on the U.S. market.
When the 'eco' in EcoBoost is so low that gas-guzzler taxes apply
Since Ford launched its line of downsized EcoBoost engines in 2009, the "eco" part of that name has often required an asterisk.
Four large West Coast cities unite to buy 24,000 electric cars
When it comes to policy efforts aimed at promoting electric cars, the focus is usually on private passenger vehicles.