Economy of scale has given Americans car buyers an overflowing buffet. Case in point: More hatchbacks are in the U.S. now than our current appetites call for. Honda's latest Civic will come with an odd door, the first time in more than a decade. The Corolla iM hatchback is barely out of its diapers—first as a Scion last year and now as a Toyota. The Ford Focus, Mazda 3, Subaru Impreza, and others are now staples of our diet. The new Chevy Cruze Hatch is now our latest dish.
Somewhere in the last 20 years, the Audi A4 went from BMW alternative to a default compact luxury/performance sedan. Redesigned from the ground up for 2017, even though it doesn't necessarily look like it, the A4 has advanced its cause considerably.
With less than a month to go before election day, most of America's news headlines are focused on the presidential election--and rightly so. But in the background, the non-stop fiacsco known as Dieselgate has been lumbering on. 
Mini Countryman plug-in hybrid prototype
From Motor Authority:
New Countryman to be Mini's first hybrid
A new generation of the Mini Countryman is just around the corner and on Monday we received confirmation that the compact SUV will be the brand's first hybrid.  Mini says the arrival of the hybrid Countryman marks the start of a new phase for the brand, one that is electrified yet still centered on driving fun.
Behold our latest spy shots and video of what's likely to be a new generation of the Chevrolet Corvette ZR1 supercar.
2018 Honda Civic Type R spy shots and video
It's been exactly one year since we last saw prototypes for Honda's new Civic Type R and now we have new spy shots and video of the latest testers for the upcoming hot hatch.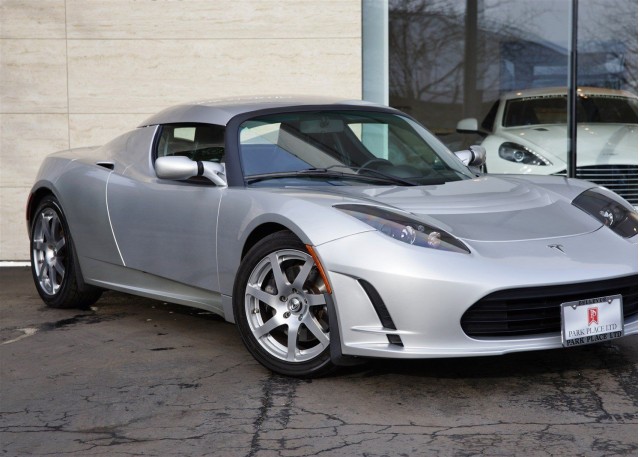 Tesla Roadster Prototype for sale on eBay
The Renault Zoe once again maintained its position as the best-selling electric car in Europe, at least through August.
Last December, representatives form 195 countries met in Paris to negotiate an agreement to address climate change on a global scale.