2017 Audi A4
From The Car Connection: More Takata recalls: Ford Edge, Fusion, Mustang, Ranger; Lincoln MKX, MKZ, Zephyr; Mercury Milan
For the people who work at Takata, today is a no-good, very bad day. Just as we finished writing up half a dozen new Takata-related recalls posted by National Highway Traffic Safety Administration, Ford Motor Company published a massive new recall of its own.
The sport-sedan niche is full of great cars. It's not just a 3-Series game anymore, not with the ATS, the C-Class, and the Q50 grabbing plenty of laurels of their own. The entire class oozes credibility, even before the Jaguar XE and Alfa Romeo Giulia make the scene.
2017 Lincoln MKZ priced from $35,935
Lincoln's updated 2017 MKZ will sticker from just shy of $36,000 when it goes on sale soon, but that number can climb quickly with the wide range of optional equipment the automaker offers on its entry-level sedan.
2017 Genesis G80 (Korean spec)
From Motor Authority: 2017 Genesis G80 debuts in Korea with new Sport trim
Hyundai's Genesis sedan has undergone an update for the 2017 model year, and as part of the update the car has been moved over to the new Genesis luxury brand and rechristened a G80. The Genesis G80 made its world debut today at the 2016 Busan Auto Show.
Watch Bugatti's CEO drive the Chiron on the Nürburgring
Bugatti and its CEO Wolfgang Dürheimer turned up to this past weekend's Nürburgring 24 Hours with the new Chiron.
Paris bans cars registered before 1997
In what may turn out to be worrying trend, officials in Paris have placed a ban on older cars and motorcycles. Cars registered before 1997 and motorcycles before 1999 will be outlawed from entering the city center during the week starting from July 1.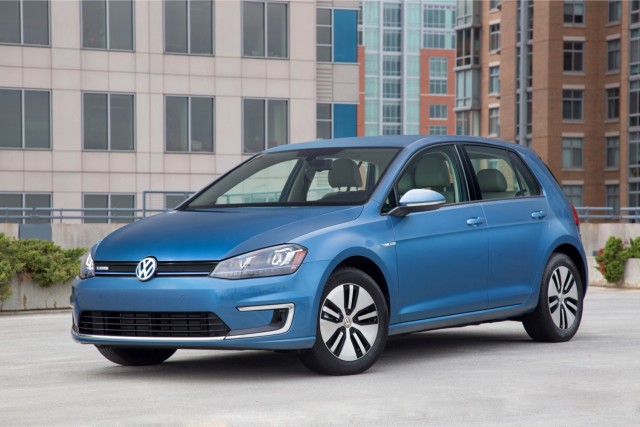 2016 Volkswagen e-Golf
From Green Car Reports: VW to make big electric-car commitment; battery factory too?
Volkswagen is reportedly considering building its own battery factory as part of a large commitment to electric cars. The company is targeting sales of 1 million electric cars within 10 years.
Will Apple sell electric-car charging stations?
The question of whether Apple is working on an actual electric car, or just software of some kind for future cars, continues to be a topic of hot debate in Silicon Valley and elsewhere. Elon Musk, the CEO of Tesla Motors, said in January that it was "an open secret" that Apple is making an electric car.
SoCal Edison to install 1,500 electric-car charging sites; what's your electric utility doing?
Electric utility Southern California Edison (SCE) is moving ahead with plans to install electric-car charging stations within its service area. As part of a pilot program, it plans to work with property owners to facilitate the installation of 1,500 charging stations.
___________________________________________