2016 Chevrolet Malibu - First Drive - Palo Alto, CA
From The Car Connection: Want to drive for Lyft? GM will rent you a car for cheap
Back in January, General Motors and Lyft announced a brand new, $500 million partnership that will ultimately result in a network of autonomous cars for ride-sharing fans.
General Motors comprehensively changed the 2016 Chevrolet Malibu and the sedan pushes forward to a market reality that demands lighter, leaner, more fuel-efficient, and more connected.
Insurance companies want you to get recalled cars repaired, too
Last week we discussed some of the new, unorthodox methods that car companies are using to track down owners of recalled vehicles. But automakers aren't the only companies that want consumers to have their flawed car fixed.
Teaser for Aston Martin Project AM-RB 001
From Motor Authority: Aston Martin partners with Red Bull F1 team, confirms Adrian Newey-designed hypercar
Aston Martin has shown the seriousness of its intent to challenge the likes of Ferrari and McLaren Automotive when it comes to building the fastest, most technologically-advanced road cars, by announcing a technical partnership with the Red Bull Racing Formula One team.
2017 Mercedes-AMG GLC43 revealed before New York Auto Show
Mercedes has a boatload of product to reveal at the 2016 New York International Auto Show and the PR team is trickling out information on those vehicles on what seems like a daily basis. The next one up is the sport version of the compact GLC crossover.
2016 New York Auto Show preview
After a barrage of new supercars, stunning concepts and the latest in luxury was unveiled in Geneva a fortnight ago, things are heating up once again as a bevy of new reveals are planned for next week's 2016 New York Auto Show.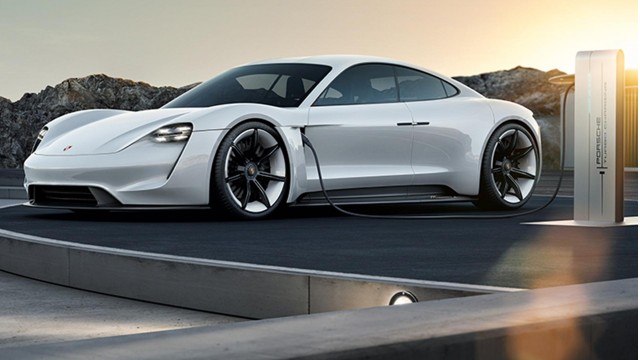 Porsche Mission E concept electric car
From Green Car Reports: Which battery will Porsche Mission E electric car use?
The Porsche Mission E electric car, which debuted as a concept at the 2015 Frankfurt Motor Show, will start production before the end of the decade, its maker says. That being the case, it's time for Porsche to pick a battery supplier.
Small-town Indiana Chevy dealer is big on electric cars
It's often said that franchised auto dealers are one of the bigger impediments to sales of plug-in electric cars. Vehicles with plugs require more explanation, the financial calculations are often more complicated, and home and public charging stations add a further layer of complication.
Scion iA, iM small cars, C-HR crossover, turn into Toyotas next year
Toyota's Scion "youth" brand will be killed off in August, but most of its models will live on as Toyotas. The first of those re-badged models will appear next week at the 2016 New York Auto Show.
___________________________________________