2018 Volkswagen Tiguan (Euro-spec) - Preview Drive, January 2016
From The Car Connection:
Toyota Pulls The Plug On Scion, But Why?
Today, Toyota announced plans to shutter its youth-oriented Scion brand. But why? That depends on whom you ask.
The Honda Civic is in its fifth decade on sale in America, and with the new sedan that's already arrived—followed by Civic Coupe models in March 2016—it marks the nameplate's tenth generation.
2018 Volkswagen Tiguan: Preview Drive
The 2018 Volkswagen Tiguan is nearly 18 months away from its on-sale date in the U.S. Yet up north near the Arctic Circle, in Arvidsjaur, Sweden, this past week, we got just enough of a tease to know that this one's going to be different.
2016 Opel Mokka X
From Motor Authority: 2017 Buick Encore Previewed By Opel Mokka X
At next month's 2016 Geneva Motor Show, Opel will introduce the Mokka X. The vehicle is the updated version of the Mokka subcompact crossover on sale since 2012 and known in these parts as the Buick Encore. The same updates should appear on the 2017 Encore due towards the end of the year.
Aston Martin DB9 Final Drive: 2016 GT Variant A Fitting Way To Say Goodbye
No... I'm not the one saying good-bye here, sorry to disappoint you. It's the Aston Martin DB9 that is bowing out. That's not a sad statement either, as its departure opens the door for a more modern and wonderful replacement.
Matt LeBlanc Confirmed As Top Gear Co-Host, Schmitz's Role Doubtful
Matt LeBlanc will join Chris Evans as one of the new hosts of Top Gear when the popular motoring show makes its return this May. No, it's not April 1.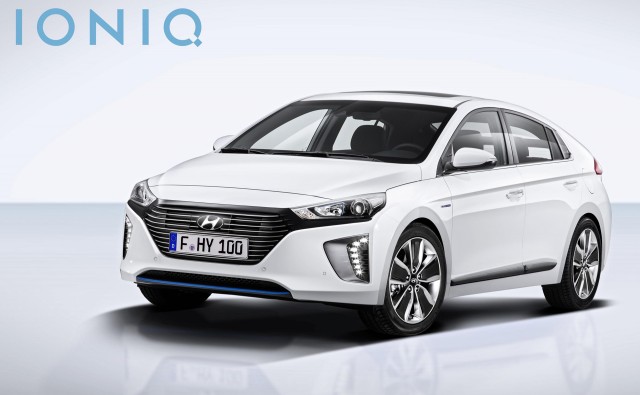 2017 Hyundai Ioniq
From Green Car Reports: 2017 Hyundai Ioniq: Dark-Horse Competitor For Prius AND Bolt EV?
The new 2016 Toyota Prius is now arriving at dealers all over the country, and while gas prices--and hence hybrid sales--are down, it's expected to boost sales of the quintessential hybrid, now ranked at 52 or 56 mpg combined.
Tesla Model 3 March 'Debut' May Not Be A Car, But...Pictures?
Much of the electric-car world has been waiting--eagerly, avidly, with baited breath--for next month's unveiling of the Tesla Model 3. The third-generation electric car from Silicon Valley startup Tesla Motors is promised to offer a 200-mile range at a sticker price of $35,000 before incentives.
Plug-In Electric-Car Sales Will Bounce Back After 2015 Decline: Report
Despite record overall new-car deliveries, the market for electric cars and plug-in hybrids actually declined slightly in 2015. Plug-in car deliveries stood at around 115,000 units, down from around 120,000 in 2014.
___________________________________________