2016 Buick Envision, 2016 Detroit Auto Show
From The Car Connection:
Volkswagen Dieselgate Fixes Slammed By CARB & EPA For "Gaps" & Lack Of Detail: What Now?
Wolfsburg, we have a problem. Yesterday, we told you about a couple of plans that Volkswagen may have been considering to fix roughly 567,000 U.S. diesels and bring them in line with federal and state emissions laws.
When the Buick Envision hits the streets late this spring, it will carry a unique distinction: it will be the first Chinese-built model line to be sold in the United States.
Big SUVs have helped the GMC brand to all-time sales highs. But does every SUV it sells have to be so big? Apparently not. For 2017 GMC is downsizing the Acadia, to make it a better fit in the mid-size class that includes the Ford Explorer and Jeep Grand Cherokee.
Production-Intent Ford GT, 2016 Detroit Auto Show
From Motor Authority: Here's What Changed On The Ford GT For Production
Last month a photo of what was supposedly a production-intent Ford GT surfaced on the Internet. Turns out, that photo was of a production-intent GT buck. As in, it wasn't a real car, just a design buck.
Eight Questions With Acura Precision Concept Designer Michelle Christensen
One of the highlights of the 2016 Detroit Auto Show was the Acura Precision Concept. A design study for future Acura sedans, the car debuts the company's new Precision Crafted Performance mantra and points to a more adventurous and stylish future for Honda's upscale brand.
Dodge Viper Production Ending Due To Airbag Regulations?
If you didn't already know, production of the Dodge Viper is scheduled to end in 2017 and there are no plans at present for a successor—although that may change at some point, according to Fiat Chrysler Automobiles [NYSE:FCAU] CEO Sergio Marchionne.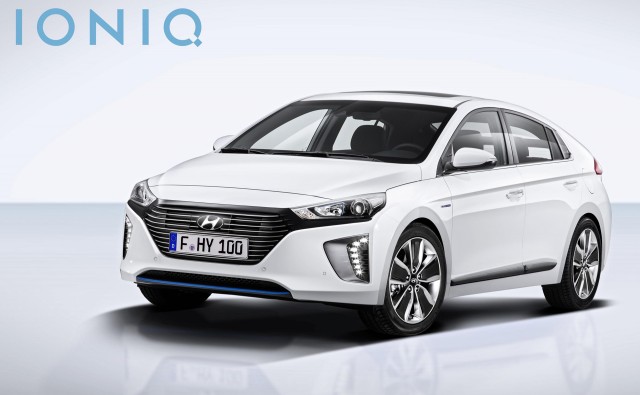 2017 Hyundai Ioniq
From Green Car Reports: 2017 Hyundai Ioniq: More Photos, Details Of Hybrid Model
We now have even more photos and details of the Prius-fighting 2017 Hyundai Ioniq five-door hatchback. The Ioniq lineup will ultimately include hybrid, plug-in hybrid, and battery-electric variants of the same compact car.
Audi Q8 h-Tron Quattro Concept Swaps In Hydrogen Fuel Cell For e-Tron's Battery
Hot on the heels of the all-electric Audi e-Tron Quattro Concept it revealed last fall, VW Group's luxury brand Audi has released a second iteration of the same concept. This one still has all four wheels powered by electric motors, but the electricity to run them comes not from a large battery pack but a hydrogen fuel cell.
Honda To Cooperate With GM On Plug-In Hybrid Technology?
Honda and General Motors may expand their cooperation on green cars, according to a report in the Japanese media. In 2013 the two automakers signed a partnership to develop hydrogen fuel-cell powertrains, which remains in effect until at least 2020.
___________________________________________