The best new cars of the 2016 model year are just hitting the streets--cars, crossovers, SUVs, minivans and trucks, like the Honda Civic, Volvo XC90, and Chevy Camaro.
Then there's the list of cars headed to their demise--early, or well after their freshness date has expired.
Before they're gone and forgotten, it's time to pay respects to that group of cars, crossovers, trucks and vans--the ones that you won't see in showrooms next year. Send your condolences to the automakers of these cars:
2015 Chevrolet Spark EV
The Spark EV was one of the better electric cars we've driven in the past few years--but an older architecture and a limited selling area (just a handful of states) were only a couple of its issues. Another one: the Bolt electric car, with 200 miles of battery-powered driving, coming in production form to January's CES.
2013 Honda Crosstour Concept
Oh, Crosstour. The ill-conceived Accord fastback went so far for so little styling and cargo-carrying payoff. It may have even gone in reverse, where looks are concerned. Nonetheless, the same idea's been applied--to rollicking success, we'd say--with the new 2016 Civic sedan.
2015 Honda Accord Hybrid
Honda's great idea: "let's hybrid the Accord with a new and clever gas-electric drivetrain." Done. It won Green Car Reports' Best Car To Buy award in 2014, but sold only in handfuls before car-buyer indifference sent it back to the drawing boards. (A new plug-in Honda Clarity hybrid is coming, and the '17 Accord will likely bring back a hybrid powertrain.)
2014 Honda Civic Hybrid
The hybrid versions of the Civic were strong sellers for a time, when gas prices hovered near $4 a gallon. But after state incentives and HOV access withered, so did sales. You can't even blame the Insight and CR-Z hybrid hatchbacks that sat in the same showroom. Honda's dropped the Civic Hybrid for the 2016 model year and we don't expect it to make a comeback.
2015 Infiniti Q40
Q all the things! When Infiniti changed its car names, it needed a clever way to keep selling the former G37 sedan while it pivoted its product lineup. Hence the Q40 that made a single model-year appearance--and joins other one-hit wonders like the Kia Borrego in the annals of "oh, so we're not doing that now?"
2015 Jaguar XKR
Pardon us while we curl up into a ball and cry. It's gone, replaced by the smaller but just about as expensive F-Type.
2013 Land Rover LR2
The LR2 was the replacement for the unloved Land Rover Freelander, but it didn't warm the cockles of the SUV-shopping public. It's taking a dive in favor of the much more evocatively named Discovery Sport, which practically implies some sort of sub-Saharan safari could happen at any moment once you bang a right out of the soccer-field parking lot.
2015 Mazda MAZDA5 4-door Wagon Auto Sport Side Exterior View
The 7-Up of minivans, the Mazda 5 was neither particularly roomy or sporty--and it posted some ugly counterintuitive data for family-car buyers in the form of poor crash-test results. The altogether more handsome and useful 2016 CX-9 will be a better idea, in almost every dimension, we think.
2015 Mercedes-Benz SLS AMG GT Final Edition
Back in the ball in the corner, still crying. But at least in this case, the less expensive AMG GT is here to spoon with us, and reassure us that everything's okay. It's fine, we're good now. Thanks, AMG GT.
2015 MINI Cooper Coupe 2-door Angular Front Exterior View
In its quest to iterate the Cooper hatchback until it was blue in the face, MINI decided a helmet-headed two-door and a scalped edition of that same coupe were natural product-line gap-fillers for the brand. You disagreed; you won. Congratulations, score one for clarity.
2015 Nissan Rogue Select FWD 4-door S Side Exterior View
Nissan introduced a new Rogue for 2015, but kept selling the old Rogue, crossfading production of the crossovers like some sheetmetal DJ on the ones and twos. The Select model's gone for 2016--let us hear you make some noise.
2015 Nissan Xterra
We're not sure how to feel about the recently departed Xterra. On the one hand, the hardtop Jeep Wrangler shouldn't have all the fun. On the other, the barely-updated Xterra's poor road manners and chintzy cabin reaped what they sowed. Bottom line, we loved the idea of the Xterra more than we loved the actual SUV.
Porsche 918 Spyder in the Australian Outback
The Porsche 918 Spyder is exactly like the Infiniti Q40, in that it was sold only for a single model year (2015). Not because it seats four comfortably, because it doesn't, unless the two extra passengers are shaped like turbochargers and hybrid battery packs.
2015 Scion xB
Scion knew what it was, when it kicked into gear with the original xB hatchback. That JDM street cred dissolved with the bloated second-gen xB, which was basically a squared-off PT Cruiser in size and mission. Then Scion went on to add the next car...
2015 Scion iQ
...and we completely lost the thread. Today's Scion is reasserting itself by selling a badge-engineered Mazda, a badge-engineered Subaru, and a badge-engineered Pontiac Vibe (sort of). Mazel tov? Mazel tov.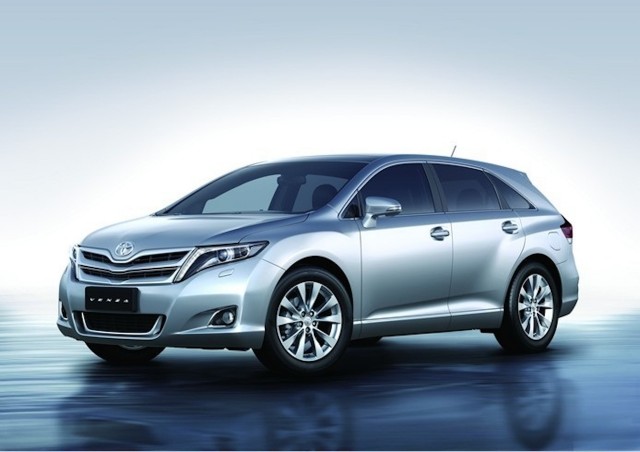 2015 Toyota Venza
A confession: a four-cylinder Toyota Venza doubled as a Winnebago one fateful Pebble Beach weekend for the then-High Gear Media edit crew. We dogged an M5 on the canyon roads near Laguna Seca and that earned the Venza a place in our hearts that will not be filled by the new RAV4 Hybrid, no matter how much it tries. Sorry, RAV4. You're no Venza.
Not Dead Yet! These vehicles aren't quite gone yet, but are clearly headed in that direction:

2016 Cadillac SRX
Cadillac continues to mess with its names, pretty much for sport at this point. The SRX goes away after 2016, to be replaced by the new XT5--and after that we think, a box of Alpha Bits, with available all-wheel drive.
2016 Cadillac ELR
Cadillac said the ELR would get some powertrain updates for the 2016 model year--and then, its chief essentially confirmed the ELR would die at the end of its run. When that is--with total sales counting in the hundreds--is anyone's guess.
2015 Chevrolet Cruze
While the current, 2015 Chevy Cruze is giving way to a more attractive, completely new 2016 model, Chevy will pull a Rogue Select and sell the old Cruze alongside the new one. Scenarios could change as the field for the GOP nomination narrows.
2016 Ford Taurus
The Fusion has all but replaced the Taurus at the retail level, but the sedan's popular in other world markets like China. So while America might hang up on the Taurus, it's likely to stay in production somewhere in the world.
2016 Honda CR-Z
Honda's hybrid hatchback has now officially stayed too long at the party, now that gas is below $2 a gallon and now that a 35-mpg Civic Coupe is a reality.
2015 Hyundai Genesis Coupe
Hyundai Genesis, Coupe, and Equus
Hyundai says it's finally going to spin off its Genesis cars into a sub-brand--which means the end of the current Coupe, but a big update and new names for the Equus and Genesis sedan. Numbers and letters, of course.
2015 Jeep Patriot
Jeep's go-to rental vehicles still account for nearly 40 percent of the vehicles given away on The Price Is Right, so they're sticking it out one more year until Fiat Chrysler finishes developing a single replacement for them both.
2014 Lincoln MKS
Still here. Still dear. Get used to it.
2014 Lincoln MKT
ibid.
2016 Volkswagen Eos
Bridging the gap until a Golf convertible makes its way to the States, the VW Eos has returned for yet one more curtain call. If they squeeze a few more VINs out and call them '17s, we're just going to call it the 9 Lives.
________________________________

See more videos on our YouTube sites: The Car Connection, Motor Authority, and Green Car Reports.