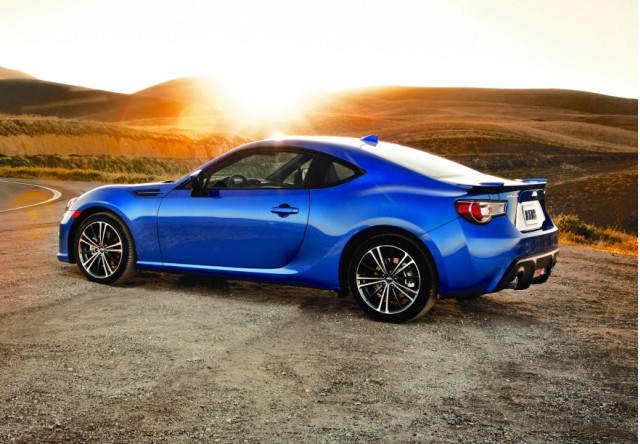 2016 Subaru BRZ
From The Car Connection: EPA Takes Its Emissions Tests Out Of The Labs & Onto The Streets
Lots of people are hoppin' mad about Volkswagen's emissions-test-cheating software, but few are as upset as the folks at the U.S. Environmental Protection Agency. To discover how commonplace Volkswagen's illegal code may be and to ensure that a scandal like this doesn't pop up again, the New York Times reports that the EPA is changing the way that it carries out emissions tests.
The 2016 Subaru BRZ is a true sports car—engineered for its layout and its driving experience more than comfort and utility, and aiming to be charming to the driver interested in the fundamentals, like a near-perfect weight distribution, nimble handling, and a high-revving engine. Next to the Mazda MX-5 Miata and this model's near clone, the Scion FR-S, there's nothing quite like it.
2013-2015 Toyota Avalon, Avalon Hybrid, Lexus ES300h, ES350 Recalled To Fix Auto-Braking Problem
Toyota is recalling roughly 31,000 Toyota Avalon, Avalon Hybrid, Lexus ES 300h, ES 350 vehicles from the 2013, 2014, and 2015 model years. According to a statement from the automaker, the automated braking systems in some of those vehicles may malfunction, increasing the risk of accidents and injuries.
Teaser for 2017 Mercedes-Benz SL debuting at 2015 Los Angeles Auto Show
From Motor Authority: 2017 Mercedes-Benz SL Teased Ahead Of Los Angeles Auto Show
It's auto show season, which means it's also teaser season. We're not fans of the teasers, but we do love new cars and we generally enjoy auto shows. Mercedes-Benz is prepping for the upcoming Los Angeles Auto Show, and it's bringing some facelifted vehicles out to the West Coast. One of these is an updated SL.
Notes From The Driveway: 2016 Jaguar F-Type R Coupe
I got into this business in late 2001. At the time, I couldn't wait to drive the Jaguar XK. It was a beautiful swoopy coupe that looked, for the lack of a better word, special. Then I got into it, and it didn't feel special.
Technology Preview: We Drive Honda's 10-Speed Automatic Transmission
It wasn't too long ago that a six-speed automatic transmission was state of the art. Then we got seven-speed, eight-speed, and nine-speed units. One of the nine-speeds, designed by noted transmission manufacturer ZF, has given multi-speed transmissions a bad reputation.
2015 Volkswagen Golf TDI SE
From Green Car Reports: VW Diesel Scandal Is Hurting Prices, Dealers: Here's How The ongoing VW diesel emissions scandal is already taking a toll on sales of used Volkswagen models, new data shows. Even the cars that aren't affected by the emissions scandal are becoming more difficult to sell.
World Solar Challenge Concludes As Teams Cover 1,800 Miles On Sun Power (Video)
The closest most people can get to a solar-powered car is to buy a battery-electric vehicle and charge it with electricity generated by a home solar array. But cars powered directly by the sun really do exist--at least a handful of them, anyhow.
2016 Chevy Colorado, GMC Canyon Take Truck Fuel-Efficiency Crown At 25 MPG
The 2016 Chevrolet Colorado and GMC Canyon mid-size pickup twins, fitted with the newly-available Duramax four-cylinder diesel engine, are now the most fuel-efficient pickup trucks sold in the U.S. EPA fuel-economy ratings are in, and rear-wheel-drive versions of the General Motors trucks are rated at 25 mpg combined (22 mpg city, 31 mpg highway).
___________________________________________