2016 Toyota Sequoia
From The Car Connection: 2016 Toyota Sequoia Review The 2016 Toyota Sequoia is rugged, old-school SUV at its heart. It excels at towing and carrying lots of people and cargo, but it's bulky and fuel-inefficient, too.
Hyundai Tucson Vs. Nissan Rogue: Compare Cars
The number of strong alternatives among compact crossovers is enough to give any good comparison shopper pangs of doubt. Brand-new versions of the Nissan Rogue, Ford Escape, Subaru Forester, and Toyota RAV4 all recently out, as well as an excellent revamp of the Honda CR-V.
2011-2013 Kia Sorento Recalled To Fix Rollaway Problem: 377,000 U.S. Vehicles Affected
Kia Motors America is recalling more than 377,000 Sorento crossovers from the 2011, 2012, and 2013 model years. According to a bulletin from the National Highway Traffic Safety Administration, some of those vehicles suffer from a poorly made component that could allow them to roll away.
Lapo Elkann at Garage Italia Customs
From Motor Authority: Fiat Heir Lapo Elkann Turns Milan Gas Station Into Trendy Vehicle Customization Shop: Video
While big brother John runs the Fiat Chrysler Automobiles [NYSE:FCAU] empire, fellow Fiat heir Lapo Elkann in recent years has focused on merging his interests in the world of fashion with the family business.
Corvette Chief Engineer Explains Motor Trend Z06 DNF: Video
Late last month, news broke that the 2015 Chevrolet Corvette Z06 did not finish during Motor Trend's annual Best Driver's Car competition. Now we know why.
2016 Pagani Huayra R Prototype Spied With Massive Rear Wing: Video
Pagani is working on a more extreme version of its Huayra supercar, with camouflaged prototypes spotted in the wild for the past couple of months now. The latest was spotted at the San Martino del Lago race track in Italy's north, and it was seen sporting a massive carbon fiber rear wing for the first time.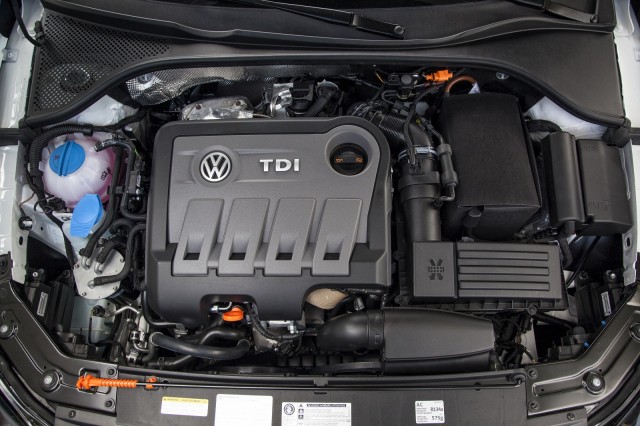 2015 Volkswagen Passat TDI
From Green Car Reports: VW To Recall 8.5 Million TDI Diesel Vehicles Across Europe; Fixes Not Yet Revealed
Volkswagen has agreed to recall and modify the majority of the 11 million diesel cars known to have the diesel emissions-cheating software it admitted to four weeks ago. This week, Germany's Federal Motor Transport Authority (KBA), approved a timetable and proposed fixes submitted by VW, allowing the company to move forward with a recall in that country.
Volvo To Sell Electric Car By 2019, More Plug-In Hybrids Before That
Volvo says it will put an all-electric car on sale by 2019. That goal is part of a larger strategy to grow the number of plug-in cars in its lineup over the next few years.
Carmakers Lobby To Keep Software Secret, Despite VW Emission Scandal
The software that allowed Volkswagen diesel cars to cheat on emissions tests was not found by government regulators. Instead, its effects were discovered by researchers at West Virginia University, working with the International Council on Clean Transportation.
___________________________________________