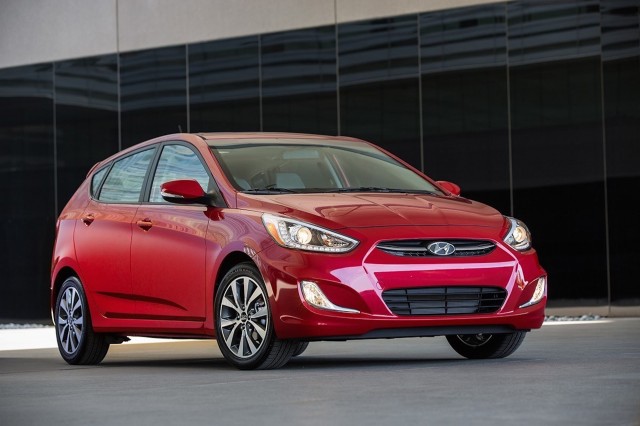 2016 Hyundai Accent
From The Car Connection: 2016 Hyundai Accent Review The Hyundai Accent is a subcompact available as a five-door hatchback or four-door sedan. Launched as a 2012 model, the Accent has not changed much for the past couple of years. It carries over essentially unchanged for the 2016 model year, though the model nomenclature is revised.
Mercedes-Benz & Daimler Test Autonomous 18-Wheeler In Real Highway Traffic
Autonomous cars stir up plenty of emotions in drivers. Some folks lament the fact that their children and grandchildren will never know the joys of driving.
Audi TT Vs. Volkswagen Golf GTI: Compare Cars
It might seem a bit odd comparing the sporty Audi TT with the hatchback Volkswagen Golf GTI. Side by side, inside and out, and even from the driver's seat, these two models feel like entirely different cars, and they seemingly have very little in common.
2015 Mitsubishi Lancer Evo Final Edition
From Motor Authority: So Long Evo: Mitsubishi Reveals Details Of Final Edition Model
Mitsubishi today revealed details on the last of the Evos, and the compact sport sedan is a going out on a high note. Mitsubishi is releasing 1,600 examples of the 2015 Lancer Evolution Final Edition model, which gets a little more power, a unique look, and a few more performance features.
There's no denying that demand for crossover SUVs is booming around the globe, even here in the United States where the high-riding vehicles last year overtook sedans to become the country's most popular bodystyle for the first time.
Porsche Cayman GT4 Clubsport Race Car Headed For L.A. Auto Show
Porsche's current entry-level customer race car is the 911 GT3 Cup, but the German sports car marque is about to undercut this with a new GT4-spec racer based on the recently revealed Cayman GT4.
2016 Tesla Model S
From Green Car Reports: Tesla Delivered 11,580 Cars In Q3; Can It Meet Full-Year Goal?
While it still refuses to report standard monthly U.S. sales like other carmakers, Tesla Motors now at least reports quarterly global sales of its electric cars. During the third quarter--July through September--Tesla said last week that it delivered 11,580 cars, all but six of them presumably its Model S luxury sedan.
Plug-In Electric Car Sales In Sep: Waiting On Better 2016 Models
Sales of plug-in electric cars in the U.S. had a low-to-average month in September, with the sole bright spot being the astounding sales of the BMW i3 electric hatchback.
Jaguar Land Rover Diesel Plans Move Ahead, Despite VW Emission Mess
Diesel engines may be suffering in the public eye due to the scale of the Volkswagen diesel-emission cheating scandal, but luxury carmakers are pushing forward with plans to boost overall fuel efficiency by fitting more of them to pricey premium models.
___________________________________________