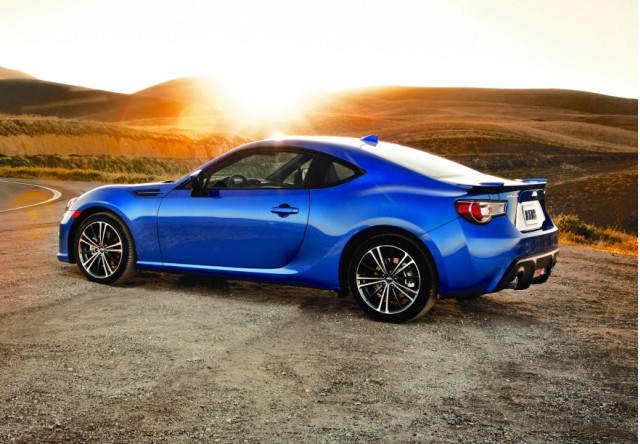 2016 Subaru BRZ
From The Car Connection:
Holy Crap, The Ford Bronco May Make A Comeback, Too
It's been a week of highs and lows for Ford fans. On Monday, the company's stock took a nosedive, thanks largely to fears about China and Ford's future there. But that bad news was balanced out a couple of days later, when rumors began circulating that Ford was planning to bring back the Ranger pickup.
2016 Subaru BRZ Sports Car Gets Lower Price, More Equipment
Sometimes prices really do go down—even on sports cars. Subaru has cut prices by $300 across its BRZ model line for 2016. And versus the 2015 BRZ, Subaru has also added standard equipment.
Yes, Drivers Do Want Apple CarPlay, Android Auto...When They Know What It Is
Why wouldn't new-car buyers want to take their familiar smartphone interface and apps into their vehicle? It's an open question asked in the wake of results released this past week by J.D. Power, mentioning Apple CarPlay and Android Auto as among the 14 technology features that 20 percent or more of owners don't want in their next vehicle.
2016 BMW 7-Series
From Motor Authority: 2016 BMW 7-Series First Drive
The Monticello Motor Club is a country club with a racetrack instead of a golf course. Performance car owners in the New York metropolitan area join to take advantage of the reconfigurable road course that features up to 3.6 miles of track, as many as 22 turns, and 450 feet of elevation changes. It's where we just tested the all-new 2016 BMW 7-Series.
New Oshkosh JLTV Military Vehicle Replaces Well-Known Humvee: Video
The High Mobility Multipurpose Wheeled Vehicle, or Humvee as it's more commonly known, has served the United States military since 1984. More than 280,000 of them have been built, beat up, and used in far-flung places all around the globe. The U.S. military is ready to move on, though, which means a new vehicle has to step up and take its place.
Next Major Car Project From Kahn Design Is The Speed 7 Retro Roadster
When bespoke vehicle customizer Kahn Design announced a year ago it was expanding into the world of coachbuilding and planning its own range of standalone cars, no one would have expected the company to roll out in quick succession so many models.
2015 BMW i3
From Green Car Reports: BMW i3 REx Electric Car: 'Coding' Unlocks Features Owners Want (And May Void Warranty)
The BMW i3 REx model is an unusual beast, the sole example to date of a car built specifically to comply with California regulations that define it as an zero-emission electric car even though it has a range-extending engine. That's because its gasoline range (EPA-rated at 78 miles) is more or less equivalent to its battery range (EPA-rated at 72 miles).
Wheego Electric Cars Fade From Market; China Is The Future, Company Says
With hundreds of thousands of plug-in electric cars from established automakers (and Tesla) on North American roads, most earlier startup carmakers have now largely faded away. One is Wheego Electric Cars, which took the same approach as Coda: Adapt a Chinese-built vehicle with a battery pack and electric running gear installed in the U.S.
3000-HP Venturi Electric Car At Bonneville: Land Speed Record In One Class, Prior Title Still Stands
With its new "Ludicrous" mode, the Tesla Model S P85D can do 0 to 60 mph in 2.8 seconds. But it's not the fastest electric car around, not by a long shot. In 2010, the Venturi Buckeye Bullet 2.5  (VBB-2.5) streamliner set a land-speed record at the Bonneville Salt Flats in Utah, reaching more than 300 mph.
___________________________________________