2016 Toyota Mirai - Quick Drive - Portland, July 2015 [photo: Doug Berger]
From The Car Connection: 2016 Toyota Mirai Hydrogen Fuel-Cell Car: Quick Drive
While auto-industry insiders, analysts, and tech-savvy early adopters are split on whether a hydrogen infrastructure is viable in the near future, several automakers are pushing forward with product—and hoping that the infrasturcture (and more product) will follow.
Shortly After Hacking Scandal, Shoppers Still Love Jeep (Chrysler? Eh, Not So Much)
Two weeks ago, everyone was talking about a Jeep Cherokee that was hacked via its Uconnect telematics system. After the story broke, Fiat Chrysler Automobiles hardened its network to minimize the danger to owners, and it recalled 1.4 million vehicles to update their software and foil hackers in the future.
Honda Civic Vs. Mazda 3: Compare Cars
For decades, both Honda and Mazda have excelled at not just at making good, fuel-efficient subcompact sedans (and hatchbacks), but also nimble and fun to drive cars. Their vehicles tend to have more personality than a lot of the other driving appliances out there at the price.
Teaser for Mazda Koeru concept debuting at 2015 Frankfurt Auto Show
From Motor Authority: Mazda Teases Koeru Concept Ahead Of Frankfurt Debut
Mazda has given us our first look at a new crossover concept it plans to unveil at next month's Frankfurt Auto Show. The concept is called the Koeru and is said to preview a new high-riding model from the Japanese firm.
F1's Jenson Button And Wife Jessica Gassed In Holiday Home Robbery
McLaren Formula One driver Jenson Button, 35, and wife Jessica Michibata, 30, were involved in a robbery at their holiday home in the south of France earlier this week. The robbers are thought to have circulated an anaesthetic gas through the air conditioning system of the home located in Saint-Tropez, knocking out the couple while they slept.
Kia Sports Car Back On The Table
When it comes to sports cars, we bet the first name you think of is not Kia. It's probably not even the 10th, or the 50th. It's really not even on the list. But that may change in the not too distant future.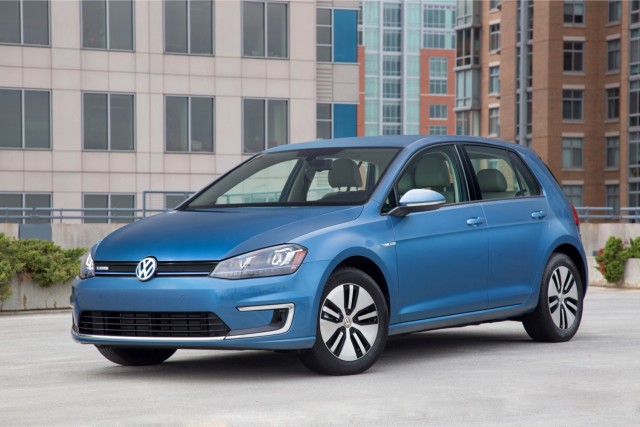 2016 Volkswagen e-Golf
From Green Car Reports: 2016 Volkswagen e-Golf SE: $30K Price For New Electric Car Version
The 2016 Volkswagen e-Golf electric car's base price will drop by some $4,500 compared to the 2015 model, thanks to the addition of a new entry-level model. The VW e-Golf SE will start at $29,815 including destination, before any Federal, state, or local incentives.
2016 Mitsubishi i-MiEV: Drive Report Of 62-Mile Electric Minicar
It's been nearly four years since the tiny Mitsubishi i-MiEV hit the market. And considering the rapid evolution and transformation of the electric-car market that's occurred over the past several times the earth has gone around the sun, that's really light years.
Final EPA Power-Plant Rules: Far More Impact On Coal States
The completed rules issued this week by the EPA to limit carbon emissions from power plants run 1,560 pages--nighttime reading only for policy wonks. But the agency's final Clean Power Plan has changed considerably from the draft rules issued in June 2014.
___________________________________________