From The Car Connection: 2015 Jaguar XK Review For at least one more model year, the Jaguar XK lineup essentially carries over unchanged. And the truth is, with the more rambunctious F-Type here in many versions and variants, the XK has taken a step back from center stage. While the 2015 Jaguar XK models (and the higher-performance XKR and XKR-S variants) remain exciting grand-touring cars, the F-Type is what is truly queuing up eager enthusiasts.
2015 Ford Edge Sales Stopped To Fix Water Leak, Owners Asked To Come In For Inspection
Ford Motor Company has issued a stop-sale for select 2015 Ford Edge crossovers, but it's not sending out recall notices anytime soon. According to reports, Ford is asking owners to take their Edge vehicles to dealerships for full inspections.
2012 - 2014 Toyota Prius V Recalled To Fix Software Glitch That Could Cause Stalling
Toyota has just announced a recall of some 109,000 Toyota Prius V station wagons from model-years 2012, 2013, and 2014. According to the automaker, some of those vehicles may suffer from a software glitch that could cause them to slow or stall suddenly.
Lexus Hoverboard
From Motor Authority: Yes, Lexus Has Indeed Made An Actual Hoverboard: Video
Since Marty McFly hopped on a pink Mattel version in Back to the Future II, kids—and plenty of people who aren't kids—have desperately wanted to ride a hoverboard.
Hyundai HCD-16 Concept May Be A Preview Of New Genesis Coupe
Hyundai has confirmed plans to unveil a new concept next month that may just preview the next-generation Genesis Coupe. The concept is said to be in the form of a "flagship two-door coupe" and designed in line with the premium ethos the Korean automaker reserves for its upmarket models like the Genesis and Equus sedans.
2016 BMW M2 Spy Shots And Video
The new BMW 2-Series is one of the many culprits of the brand's confusingly revamped naming system, but that doesn't stop it from being a very fun little luxury sports coupe—particularly in M235i form. Soon, however, the most potent version of the 2-Series should be on the road: the M2.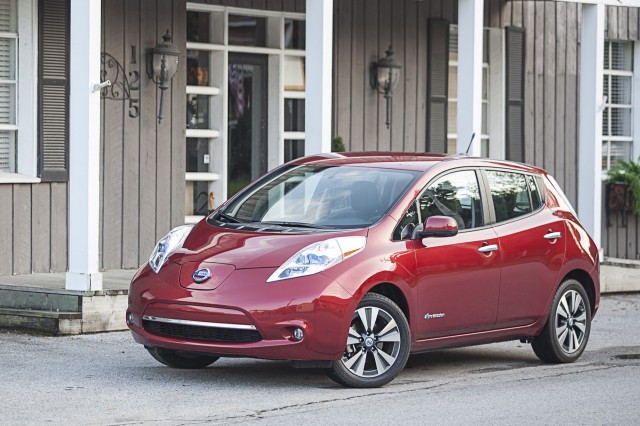 2015 Nissan Leaf
From Green Car Reports: Consumer Reports: Used Nissan Leafs Can Be A Good Value
The Nissan Leaf went on sale in December 2010, meaning increasing numbers of the first cars delivered to customers are nearing the ends of their leases. So the Leaf is probably about to become a more common sight on used-car lots.
Wheels Combine Carbon, Aluminum For Strength, Lighter Weight
It seems carbon fiber is starting to show up everywhere in cars to cut weight, with wheels being one of the latest examples. There are already some aftermarket carbon-fiber wheels available, but now Ford will offer them as standard equipment on its sportiest new Mustang model--the Shelby GT350R.
Urba Centurion: Building Your Own 128-MPG 1970s Diesel Sports Car
It's a wedge-shaped sports car from the late 1970s that once had a role in a popular science-fiction movie. But despite its futuristic styling, it never achieved much popularity.
___________________________________________