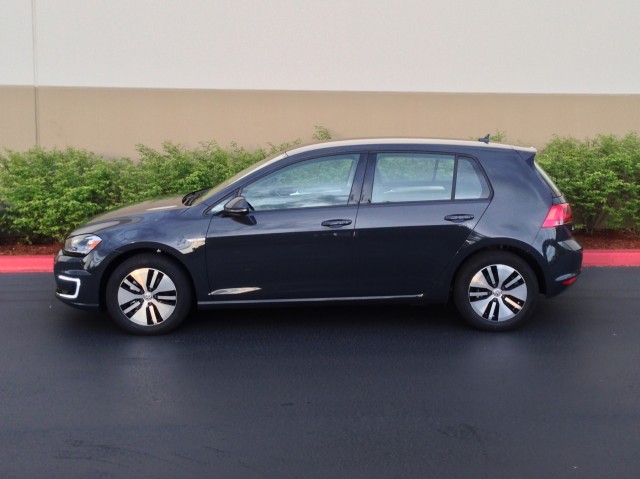 2015 Volkswagen e-Golf - Long-term test car
From The Car Connection:
Nissan Leaf Vs Volkswagen e-Golf: Compare Cars
The Nissan Leaf is by far the best-selling electric car in the world—as of spring 2015, closing in on 200,000 units. But it's far from the only all-electric, five-seat small car on the market. Other five-door compact hatchbacks include the Ford Focus Electric, the BMW i3, the Mercedes-Benz B-Class Electric Drive, and the newest arrival, the Volkswagen e-Golf.
Can Uber Survive If It Has To Play By The Rules?
This was not a good week for Uber. In California, we learned that the start-up sweetheart of America's urban go-getters has been slapped with a potentially damning ruling. And on the other side of the continent, it was revealed that New York City has impounded nearly 500 Uber cars for picking up street fares.
Dodge Challenger Vs. Ford Mustang: Compare Cars
Muscle car fans aren't like most car shoppers: they often already know what they want. But if you're new to muscle cars, perhaps you want to try some fruit from another brand's tree. If so, it's worth comparing two of the longest-lived muscle cars on the market: the Ford Mustang and the Dodge Challenger.
2016 Chevrolet Camaro, Belle Isle reveal
From Motor Authority: 2016 Chevrolet Camaro Convertible Teased Ahead Of June 24 Reveal: Video
Chevrolet has released a teaser video for its upcoming 2016 Camaro Convertible, which the Bowtie brand has confirmed will be revealed to the world on Wednesday, June 24. The video shows a person sitting in the new Camaro Convertible and opening its top while driving down an empty stretch of road.
New Chevy Cruze Hatchback Coming To U.S., Hopefully With Hot GTI And Focus ST Rival In Tow
Here in the U.S., we only get the Chevrolet Cruze as a sedan but overseas there are hatchback and wagon bodystyles as well. Not offering the hatch in the U.S. is something General Motors product chief Mark Reuss once called "a pre-bankruptcy planning mistake," a mistake the automaker is not likely to repeat a second time.
Mercedes-Maybach S600 Monthly Sales In China Almost Top Worldwide Annual Figure For Standalone Maybach
Mercedes-Benz is selling about 500 examples of its new Mercedes-Maybach S600 luxury sedan in China every month, which is remarkable considering sales of the previous standalone Maybach models only reached about 600 units worldwide during the better years.
Teaser for 2017 Infiniti Q30 debuting at 2015 Frankfurt Auto Show
From Green Car Reports: 2017 Infiniti Q30 Video: 'Lust And Logic' Of Compact Hatchback For Frankfurt Show
Two years after the unveiling of a concept car that previewed it, the 2017 Infiniti Q30 compact luxury hatchback will launch at the Frankfurt Auto Show in September. Nissan's luxury brand confirmed the launch yesterday, for the same show where that concept--in reality a thinly-disguised version of the production car--appeared in 2013.
South Korea Wants More Electric-Car Charging Stations
South Korea electric-car sales have been helped significantly by government subsidies both national and local, but there's still much room for improvement. That's because despite these subsidies, just 850 plug-in cars were sold in South Korea in 2014, leaving the country with around 1,800 on its roads at the end of the year.
Do Tesla, Panasonic Differ Dramatically On Growth Of Electric Car Batteries?
The rate of sales growth for electric cars may be the greatest unknown in the auto industry as companies prepare to spend billions of dollars on new products. Electric car startup Tesla Motors projects annual sales to increase by 50 percent for years to come.
___________________________________________