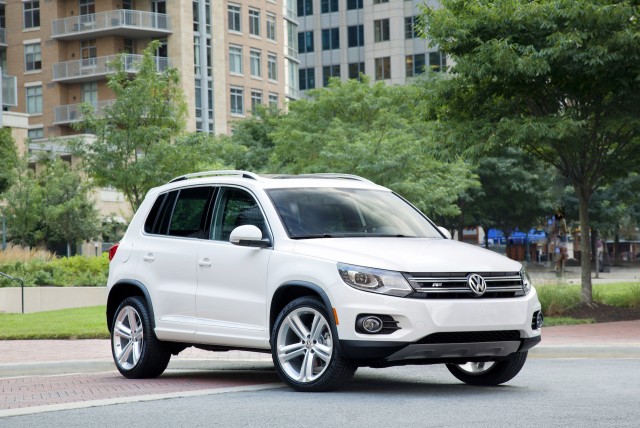 2015 Volkswagen Tiguan
From The Car Connection:
The Tiguan is Volkswagen's smaller SUV, slotting in below the Touareg. It's a right-size two-row crossover that performs well, wrapped in conservative styling that has aged gracefully. However, the Tiguan is not stunning or exceptional in any way; it won't win any awards for its interior packaging, price tag, or tech features.
Selling A Car On Craigslist? Watch Out For This New Scam
Craigslist is great for many things. Finding jobs that no one wants. Finding beds that have seen better days. Finding companionship. For an hour, anyway.
Toyota Camry Vs. Hyundai Sonata: Compare Cars
The mid-size sedan segment has never been one to get hearts racing. Most serious contenders in this class of vehicle are here to get daily family business done. Two of the strongest entries are the current Toyota Camry and Hyundai Sonata.
Teaser for BMW 3.0 CSL Hommage concept debuting at 2015 Concorso d'Eleganza Villa d'Este
From Motor Authority: BMW Building 3.0 CSL Hommage Concept Car
BMW will continue its tradition of rolling out classically-inspired concept cars at the Concorso d'Eleganza Villa d'Este, with this year's event, kicking off Friday, May 22, set to be graced by a new design honoring the legendary BMW 3.0 CSL.
Wraith Convertible To Be Known As the Rolls-Royce Dawn
Rolls-Royce has confirmed that its upcoming Wraith convertible, or drophead as the automaker refers to its open-top models, will revive the illustrious Dawn nameplate. The car was shown this week at a special dealer meeting in Los Angeles and is set to go on sale early next year, as a 2016 model.
2016 Dodge Viper ACR Pricing, Live Photos & Engine Rev Video
The new 2016 Dodge Viper ACR is coming at you hard and fast. Following the reveal late last week, Dodge has released the all-important pricing details and we've also managed to get the first live shots of the car along with a video of its engine starting up and revving.
Tesla Model S charging en route during New York to California road trip [photo: David Noland]
From Green Car Reports: Charging An Electric Car: Why It Takes More Energy Than Your Battery Holds
Pumping more gasoline into your car than the tank can supposedly hold would be quite disconcerting. Yet with electric cars, the idea of supplying more energy than your battery's capacity is an entirely normal scenario—one that you should get used to.
Hyundai Tucson Fuel Cell: Early Drivers Discuss Experiences Traveling On Hydrogen
There have already been more Hyundai Tucson Fuel Cell vehicles leased in the U.S. than any other hydrogen-powered vehicle. Through April, Hyundai has leased 68 of the small SUVs since last June, when the first one was delivered.
Gasoline Car Test Drive: Noisy, Wasteful, Polluting, Fast But Pricey Refueling
The vast majority of drivers have never experienced an electric car, but what if it were the other way around? What if gasoline cars had only recently been introduced, and people weren't used to the sounds, smells, and other characteristics of a vibrating internal-combustion engine?
___________________________________________