With only seven minivans from which to choose, shopping for one is relatively uncomplicated. But be sure to include some of the newest entries with a foot in both passenger- and commercial-duty worlds.
The Kia Sedona is one of those traditional picks and a long-running nameplate for the brand. The Sedona has been consistently updated since a redesign in 2014, with a more comprehensive set of safety equipment now.
The question is, does it have the goods to knock off the minivan name that started it all, the Chrysler Town & Country?
MORE: Read our review of the 2017 Kia Sedona and 2016 Chrysler Town & Country
Before we go much further, a couple of caveats. The Sedona has been rated according to our new evaluation scale. The Town & Country hasn't—and won't ever be. That's because Chrysler's newest minivan is now called the Chrysler Pacifica—the T&C badge has been retired into family folklore. (Read more about how we rate cars.)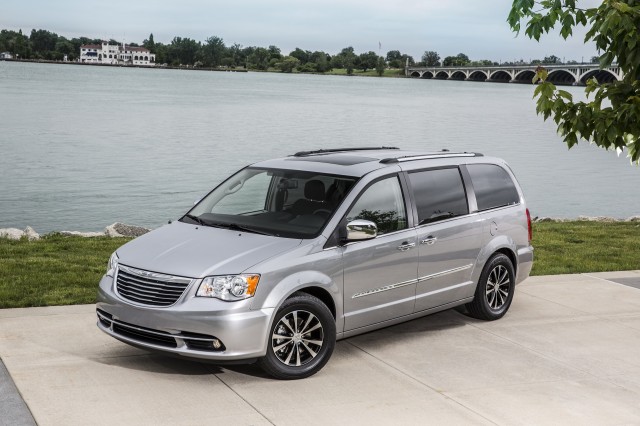 2016 Chrysler Town & Country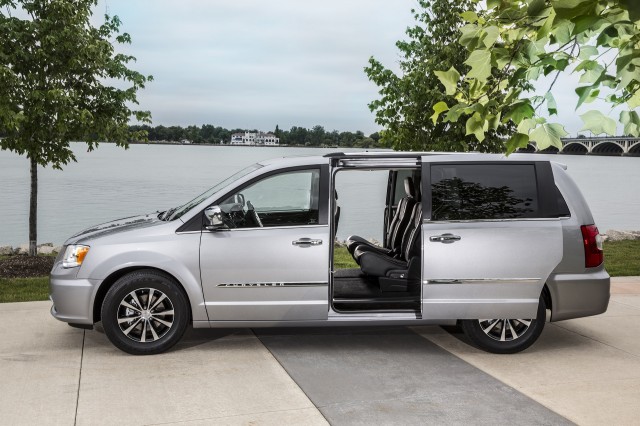 2016 Chrysler Town & Country
2016 Chrysler Town & Country
Minivans promise the ultimate in passenger-toting and cargo-hauling capacity, with an emphasis on flexibility. There's no doubt which one wins here: the Chrysler. With its standard Stow 'N Go seating system, up to eight passengers can fit inside—or, instead, a full-size sofa, if you fold its second-row and third-row seats into the floor. It's a standout feature that's kept the T&C and the identical Dodge Grand Caravan near the top of our shopping lists since it was introduced in the middle of the last decade.
Some reviewers complain that the comfort level of the thinner, fold-away seats in the Chrysler aren't as comfortable as those in the plush Sedona. The Sedona's third-row seat folds away, but the second-row seats don't, which makes it less useful for those who like to bring it all with them. The Sedona's seats do fold down and slide toward the front buckets, though—and on some versions, the Sedona offers first-class, airline-style seats with extending leg supports and a tuck-in feature that aids access to the third-row seat. It's more suited to families that use their minivan more often as a people carrier, not a cargo craft.
2017 Kia Sedona
2017 Kia Sedona
2017 Kia Sedona
Around their cabins, the Sedona and, particularly, the Chrysler, offer scads of features that melt away long-distance road trips. The Sedona can be fitted with a power tailgate; UVO infotainment with smartphone connectivity and navigation; and USB and 115-volt charging points, as well as leather seating and a cooled glovebox. The Chrysler trumps even that list: it's the luxury twin of the Chrysler duo, and comes standard with power everything, leather, Bluetooth, USB and a 115-volt outlet. Options include navigation, wireless Internet, a DVD entertainment system, a power-fold third-row seat, and pushbutton start.
The Chrysler van also offers a new safety suite including a rearview camera, parking sensors, and blind-spot monitors. What it doesn't offer, are class-leading crash-test scores. That's the Sedona's speciality. It's earned top scores from the NHTSA. However, the Sedona limits its best safety features to the most expensive models.
For performance, both minivans rely on a large-displacement V-6 and front-wheel drive. Chrysler's powertrain feels zesty and powerful, but its suspension is an older design that allows too much bounding over long bumps. Its steering is quick, though, and gives it a more lively feel than the heavier-feeling Sedona. The Sedona smothers road imperfections very well, and is much quieter on the road, but eager to attack the curves, it's not. Both vans earn EPA combined ratings in the mid-20-mpg range.
Finally, minivans aren't the first place we look for avant-garde styling, but both of these exceed the minimum minivan standard—the Sedona, by a fair measure. The Chrysler's nicely dressed up from its plebeian roots, with a square-jawed look; the Kia has a lovely floating-roof look and a charming cockpit with some handsome two-tone trim.
The Sedona lives on, but we're guessing there are more than just a few T&Cs out there worth looking at if you're in it for the value—not necessarily the latest and greatest.