Fuel economy is a broad term in the car world. Back in the day, it just meant gas mileage, and inevitably those numbers were low. Now, it encompasses everything from frugal gas-powered machines, to turbodiesels, to gas-electric hybrids, to plug-in hybrids, to extended-range electric vehicles (E-REVs), to battery-electric cars--the spectrum of efficiency as we know it today.
In The Car Connection's reviews, we discuss vehicle quality in every dimension--styling, performance, safety, features, comfort and quality. 
We also discuss fuel economy--and although it's not factored into our numeric ratings, we do rate it separately so you'll know which cars rise to the top of the EPA rankings, and which ones suffer.
On our scale from 1 to 10, we give the highest rating of 10 to electric cars, plug-in hybrids, and to E-REVs with MPGe numbers of ~100. To us, that's a perfect achievement in the sphere of efficiency--at least, as perfect as possible in our current era.
A handful of machines earn our perfect score, and they run the gamut between all those potential powertrains, as well as in body styles and in prices.
If you're looking for the utmost in fuel efficiency, start here--these are the greenest cars of 2015:
The 2015 BMW i3 is powered by grid electricity, and it's the most efficient car sold; its range-extending engine is a clever optional feature.
BMW i8 Concours d'Elegance Edition
The 2015 BMW i8 is the most efficient sports coupe around, with about 15 miles of all-electric running and a small engine.
2015 Chevrolet Volt
The 2015 Chevy Volt gets 37 mpg even in gasoline mode, higher than most small cars, and two-thirds of Volt miles are covered on grid electricity.
2015 Ford Focus Electric
The limited-availability, all-electric version of the Focus is a best bet for short-distance commuters and achieves the best efficiency rating of anything in the Focus lineup: an EPA-rated 105 MPGe (miles per gallon equivalent).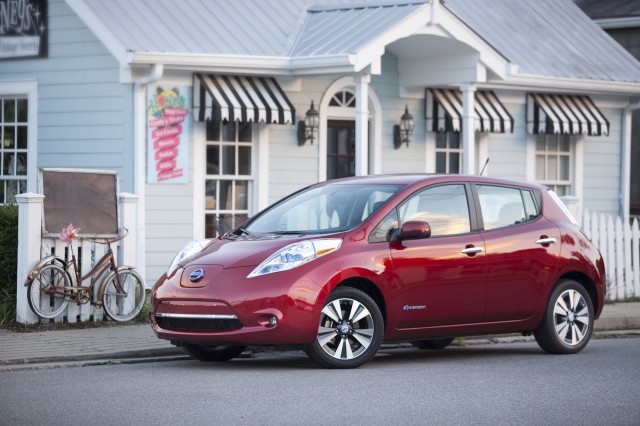 2015 Nissan Leaf
The 2015 Nissan Leaf runs entirely on electricity from the grid, meaning it has no emissions--it's as green as you can get.
2015 Tesla Model S
Running solely on electricity, the 2015 Tesla Model S and its Supercharger network bring the zero-emission future to your driveway.
2015 Toyota Prius Liftback
The 2015 Toyota Prius remains the most fuel-efficient gasoline car you can buy; only electric cars are more efficient.
2015 Toyota Prius C
The EPA 50-mpg fuel-efficiency rating for the smaller Prius C breaks down to 53 mpg on the city cycle (higher than the Prius Liftback) and 46 mpg on the highway (lower than the Liftback).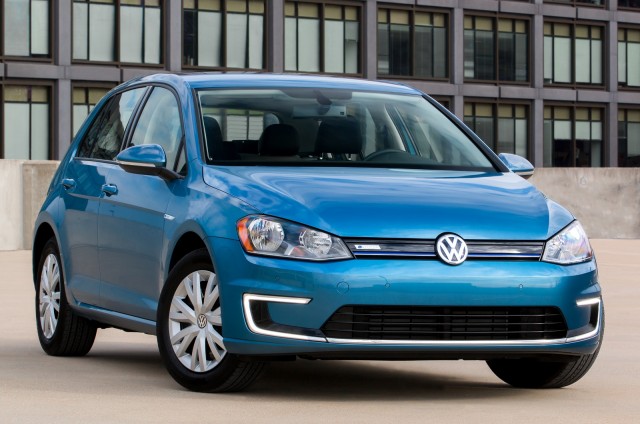 2015 Volkswagen e-Golf Limited Edition
The electric-powered version of the Golf hatchback keeps all its packaging goodness, and combines it with gas-free driving.
___________________________________________