If you need a little more versatility and flexibility than you might get from a sedan, yet you don't want to make the leap to utility vehicles and you don't want to give up fuel economy or driving enjoyment, then a hatchback might be your perfect match. 
Of course, the term hatchback is potentially confusing, and open to interpretation. Here at The Car Connection, we use it to categorize models that have a 'two-box' design (hood and passenger cell), along with an abbreviated roofline that yields to a sloped, wide-opening hatch. Quite a few hatchbacks do have sedan counterparts, but it's not a requisite.
Which new hatchback should you buy? We're here with some help help. Finding your way to the best new hatchback can be as time-consuming as studying a few of those important factors and letting them lead you through the process.
Or you can take our shortcut. We've looked at the data, we've considered the ratings we apply to every new vehicle we review--and have come up with this buying guide, to help you find the best hatchback you can buy more quickly.

To qualify as one of our Best Hatchbacks To Buy 2015, a vehicle must:
score at least an 8.0 rating on The Car Connection's full review
must have a base price of less than $100,000—twice the amount we allow for our Best Car To Buy competition
must have no reported score lower than four stars overall from the National Highway Traffic Safety Administration (NHTSA) or a Top Safety Pick award from the Insurance Institute for Highway Safety (IIHS).
Keep in mind, these hatchbacks may finish with higher scores than our annual Best Car To Buy winner—because that vehicle is chosen from brand-new or significantly changed vehicles in a model year. These rankings pit all vehicles against each other, regardless of how many years they've been on the market, and they're open to every vehicle on sale during the current model year.
After vetting all the hatchbacks offered for the 2015 model year, we've narrowed it down to the following set of vehicles, and given our insight in the bottom line from our original review. They're ranked in the order of scoring as of our latest update. Since our reviews are updated frequently for safety data, late model changes, or fuel-economy revisions, the order may change occasionally.
By those standards, these vehicles stack up as the best hatchback picks today:
TCC Rating: 8.8
2015 Audi A7
The A7 is handsome no matter how you slice it, but it's the brawn S7 and brutish RS7 that really gets our blood flowing. Read more »
TCC Rating: 8.6
2014 BMW 3-Series Gran Turismo - Driven, December 2013
2015 BMW 3 Series Gran Turismo
The 2015 BMW 3-Series lineup is a sport sedan at heart, but with Sports Wagon and Gran Turismo (hatchback) models, it's a lot more than that. Read more »
2015 Ford Focus
The 2015 Ford Focus lineup gets a clean new look for 2015, as well as a high-mileage three-cylinder engine option and revamped cabin comforts. From efficiency-minded models to the high-performance ST, it remains one of the best-driving small cars on the market. Read more »
2015 Honda Fit
The 2015 Honda Fit might not up the ante in sportiness, but it offers up exactly what urban small-car shoppers want in safety and convenience features—and it's still as good as some utility vehicles or vans with its wondrous, unmatched Magic Seat setup. Read more »
2015 Mazda 3
The 2015 Mazda 3 is one of the best-driving small cars, with efficient engines and smooth transmissions that help give it a more premium feel than its price would suggest.Read more »
2015 MINI Cooper Hardtop 4 Door
The 2015 MINI Cooper hardtop is a slightly larger car with all the virtues of earlier MINIs and fewer drawbacks; it's nicer and quieter inside, the base car is closer to the Cooper S in performance, and it retains the rollerskate handling and cheeky character it's always had.Read more »
TCC Rating: 8.4
2016 Hyundai Elantra GT
Snappy sheetmetal and smart packaging puts the 2015 Hyundai Elantra on most must-drive lists, though it's not as engaging to drive as some compact sedans.Read more »
2015 Porsche Panamera
The 2015 Porsche Panamera keeps delivering its phenomenal balance of utility, luxury, and performance.Read more »
TCC Rating: 8.2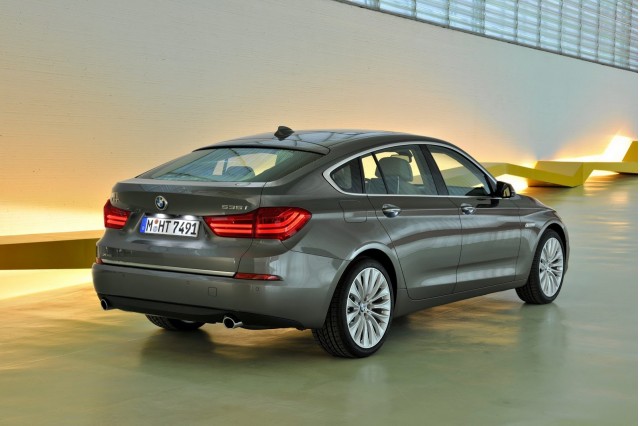 2014 BMW 5-Series Gran Turismo
2015 BMW 5-Series Gran Turismo
Whether it's more of a classic sport sedan or a technology-packed tourer you seek, the 2015 BMW 5-Series fills both roles admirably.Read more »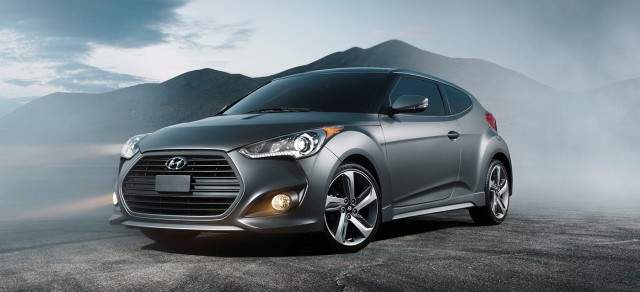 2015 Hyundai Veloster
The 2015 Hyundai Veloster is more sporty hatch than true sports car. Its design is sometimes a demerit, but that makes it no less unique.Read more »
 ___________________________________________