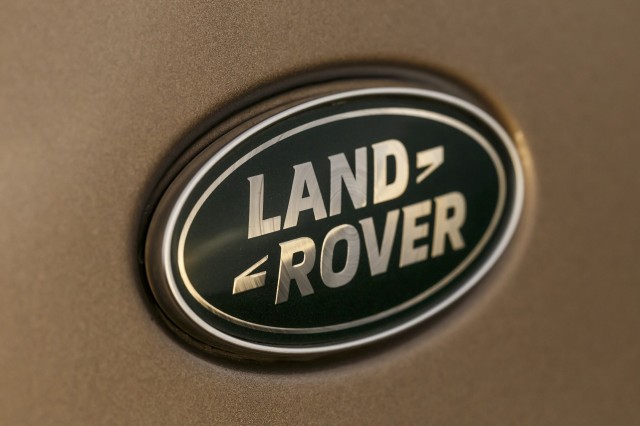 2016 Land Rover Discovery Sport
Jaguar and Land Rover are together poised for quite the growth spurt.
Both brands have been closely entwined since 2008, when they were sold by Ford Motor Co. to India's Tata Motors, and given the opportunity to broaden their future portfolios with some significant investment in product development and engineering.
ALSO SEE: Safe Set: Nine Late-Model Used Vehicles With The Lowest Fatality Rate
Just over the past year we've gotten a much clearer vision of what that future will look like. Land Rover has revealed (and will soon bring to market) the 2016 Discovery Sport, an affordable and family-friendly crossover; meanwhile, Jaguar has revealed a new compact luxury sedan, the XE, and teased a future utility vehicle, the F-Pace. And together, the brands will be offering fuel-efficient diesel engines as an option on most of their U.S. lineup.
Last week, at a special invitation-only event allowing us a preview drive of the 2016 Land Rover Discovery Sport, we caught up with Jaguar Land Rover North America president and CEO Joachim (Joe) Eberhardt to ask him about the Discovery Sport, as well as the growth of both brands.
Off-road capability is still very much present in the Discovery Sport; yet it seems that you're choosing to emphasize the versatility a bit more than you did for LR2. Is ruggedness a different sell today than it was when the LR2 came out, and are you seeing third-row seating as a higher priority today?
I think that for Land Rover, from an overall brand-value perspective, off-road capability is still paramount. If you look at our brand model, we have capability—breadth of capability—as really the core brand value. And when we talk about the three families that make up the Land Rover brand moving forward, design and capability really is inherent in all three: Range Rover, Discovery, and Defender. In the secondary, brand-value layer, we then further differentiate. We have refinement for Range Rover as the primary positioning element, versatility on the Discovery, and durability and ruggedness for the Defender family. So it is true, versatility is key for the Discovery Sport, however the core brand platform of Land Rover in terms of capability is still there. Every Land Rover is built to be best in class from an off-road capability perspective.
In terms of the seven-place seating and third row, it's true that's a key element of the Discovery Sport, and in a way we're the only ones in that size segment with that capability. That's because customers are asking for the capability, even though they may not use it and need it every day. But for occasional use it's a very nice added feature that will help us differentiate the car from its competitors.
In the U.S., it's changing. The solution usually was a much bigger vehicle to do the same thing. I think there is a trend to fuel economy and fuel efficiency in the U.S., even now with low gas prices. In order to get the fuel economy, you can lower the engine size, but ultimately it's weight, it's aerodynamics, and it's overall vehicle size. So getting the maximum amount of versatility and a flexible package is important for North America as well.
We've seen the compact crossover market growing above market average. It tripled in volume globally over the past five years, and in the U.S. last year it was close to a half a million vehicles in that segment. I think we can take the premium end of that segment, and with a vehicle like the Discovery Sport we should be able to grow volume over the LR2.
READ: DEA Is Spying On Millions Of U.S. Drivers With License Plate Readers
Given the change in fuel prices over the past seven or eight months, the price differential for diesel has become less favorable in America. Has that been cause to adjust your sales targets. For the next couple of years, what would constitute a sales success for diesels?
We still believe that in the medium and longer term, there is a strong case and need for diesels—not so much diesels per se, but their improved fuel economy and efficiency. In an SUV application, you also get improved torque...and you get an improved towing behavior because of the low-end torque. The other is driving range, which is improved because of the fuel economy. And then the downside of diesels in the past—the underperformance, the emissions, the noise—all of those are gone. As we have seen with the Discovery Sport, most customers don't know anymore that they're driving a diesel. We actually did a clinic in the U.S. where customers were driving cars, not knowing what the powertrain was, and most of them—I think all of them—didn't even realize that they were driving a diesel.
2017 Jaguar XE
We fully expect to roll out diesels across the entire Jaguar Land Rover portfolio, with the exception of the F-type. Over the next couple of years, we'll see a fuel economy improvement of 25 to 30 percent. And as a result we'll get a Range Rover and Range Rover Sport that get 25 mpg combined, 28 on the highway. Compared to the old-generation Range Rover, two years ago, with the diesel we see a 78-percent improvement in fuel economy.
If you look at those competitors that have diesels today, next to a traditional gas engine, they have a rate of about 15 to 20 percent now. If we get to 15 percent of total retail sales, I think we will be very happy and call this a success.
2016 Jaguar F-Type
When might we see a new flagship Jaguar coupe? Any hints on how it might be positioned now that you could compete directly with Aston Martin?
I think we have a flagship coupe right now, and that's called F-type. Beyond that, there are no plans at this point in time—no plans for an XK replacement. We've got our hands full the next couple of years launching the vehicles we've announced, the XE and the F-Pace, and I think we'll fundamentally, dramatically change from a V-8 coupe and sedan company to a...I don't want to say full portfolio...but certainly expanded portfolio company of performance and design oriented sedans and crossovers that appeal to a much wider audience than what we've had. From that, we should see a big increase in volume starting 2016.
Joe Eberhardt Paris 2006
CHECK OUT: Honda Pilot Vs. Toyota Highlander: Compare Cars

What is your biggest hurdle or misconception on the brand or dealership level as you ramp up sales, and what are you doing to change that?
I think on Land Rover, right now, the biggest challenge is availability. We are for all intents and purposes, sold out on Range Rover, Range Rover Sport, and LR4. We have about a six-month wait list for Range Rover, four-month on Sport, resulting in unheard-of levels for supply—9 and 12 days, respectively. So going forward, we need to continue to work with our colleagues in the UK to see if we can free up manufacturing capacity, and at this point, it's a fight for production with my colleagues in other regions of the world. So that I would say is really a challenge, because customers do have options, and as we do know the U.S. consumer is not willing to wait long. We do have some very loyal Land Rover customers, but there is a limit to everything; and once you've waited for seven or eight months, maybe you're not willing to wait any longer.
For Jaguar, the challenge is a brand perception for quality that's not reflective of the actual quality. JD Power's latest Initial Quality Survey showed Jaguar at number two. And we were number two in APEAL. You take those two together and I think it speaks very highly of the actual quality of the product. But the perception in the marketplace is still not a perception of the factual improvement. So we need to focus our communication around that fact, and we're working with our dealers to find means and ways to overcome that hurdle. Customers are drawn to the brand. The awareness is up, higher than it's been over the last few years. People are talking about it, they're attracted to the design, the performance. But a lot of shoppers, they're hesitant—almost afraid—to make the jump from another established competitor. There's nothing wrong with a BMW, an Audi, a Lexus, a Mercedes, but in terms of perception, we need to overcome that and say it is time to get into a Jag.
Volvo just announced at the Detroit Auto Show that Chinese-built Volvo cars will be reaching the U.S. this summer. That's a while earlier than we expected. Is there any possibility that Jaguar Land Rover vehicles might be built elsewhwere for the U.S. in the future? And given the supply issues on the Land Rover side, looking ahead, how much of the brand's U.S. image is wrapped up in British build origins?
At this point in time, there are no plans to build cars outside of the UK, for the U.S. I wouldn't rule it out long-term, though. It's an interesting question. Like any company, we're looking at longer term global manufacturing footprint options. We've announced our joint venture in China; we're actually starting operations there. We've announced assembly and manufacturing operations in Brazil and India. So we are starting to globalize our operations, significantly more than we've traditionally done. I don't think we'll see a Chinese-built car in the U.S. anytime soon, because the joint venture in China is for the specific purpose of providing cars for the local market. In the U.S. over the next decade or so will there be a car somewhere other than in the UK? Possibly. I think customers today are less concerned about the country of origin but more concerned about the brand promise that's inherent in a product.
Our competitors have proven that you can build a quality car... I don't think a Mercedes customer today worries too much that their C-Class maybe is coming from South Africa, their M-Class is coming from the U.S., and the CLA is coming from Hungary. I think 20 years ago that might have been a concern; but that's been overcome by proof positive that you can build a quality car pretty much anywhere in the world. So in that respect it might be best that we not have a leadership role but be a fast follower.
___________________________________________