2015 BMW 4-Series
From
The Car Connection:
The BMW 4-Series could be called a family of two-door versions of the 3-Series. But it isn't merely that. While it occupies the same space in the market as the BMW 3-Series Coupe used to, and it starts with the 3-Series' underpinnings, engines, and equipment, it's lower, wider, and longer than its sedan counterparts.
Five Vehicles That Cost Less To Own As Diesels
Opting for the fuel-efficient diesel version of some cars or trucks could save you a lot of money. Or not at all.
Jaguar Land Rover Tests 'Transparent' Pillars & 'Ghost Car' Navigation (Video)
No question about it: modern technology has made cars much safer.
2016 Volvo XC90 T8 Twin Engine plug-in hybrid
From Motor Authority:
Volvo To Sell Cars Online, Skip Most Auto Shows
Volvo is about to make a dramatic shift in the way it markets its cars. In an effort to direct advertising dollars where they are most effective, at least according to Volvo's marketing department, the Swedish automaker will stop turning up to most auto shows around the globe and instead build up its presence online.
C-X75 Coming At Last: Bond Villain To Drive Jaguar Supercar In Spectre
While James Bond will be driving the new Aston Martin DB10 in the upcoming movie Spectre, his nemesis is reported to be getting an even cooler set of wheels: Jaguar's canceled C-X75 supercar.
2015 European Car Of The Year Finalists Announced
In just a few weeks, we'll see the winners of the 2015 North American Car and Truck of the Year awards announced at the Detroit Auto Show but over in Europe a separate awards event, one just as prestigious, is in the planning.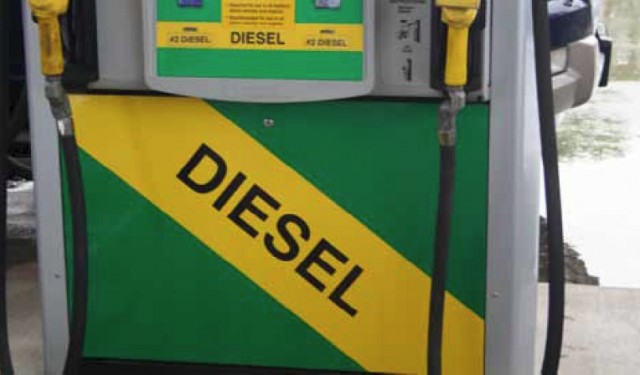 Diesel fuel pump
From Green Car Reports:
Are Diesels Cheaper To Own Than Gas Cars? Varies By Model, Study Says
People buy green cars for many reasons: to save money and/or to save the planet. But fuel savings don't automatically translate into cash savings.
Milan Pays Drivers To Leave Cars At Home, Take Public Transit
Traffic often finds it own balance: Cars will flow onto less-crowded roads, while drivers will avoid congested routes or--to some degree--change their driving habits and times. But there's a limit to this flexibility, given how many people now drive to their jobs or other commitments.
Imagine Electric-Car Charging Stations Every 25 Miles; France Will Have Them
How abundant would electric-car charging stations have to be in order to dispel range anxiety entirely? A network of roads with charging stations every 25 miles would seem adequate, wouldn't it?
___________________________________________