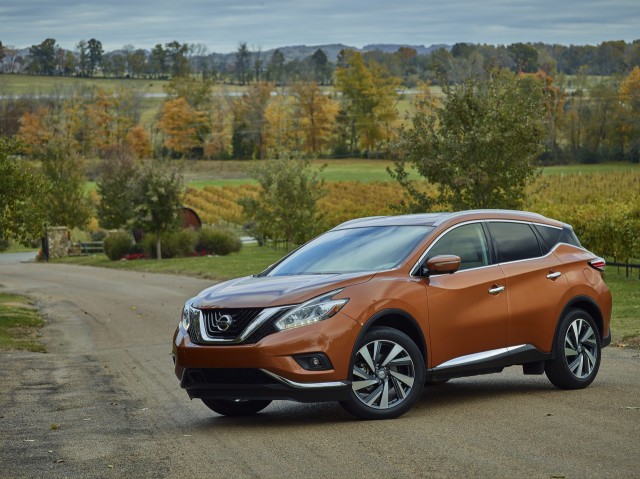 2015 Nissan Murano
From
The Car Connection:
2015 Nissan Murano: First Drive
As we're getting acquainted with the 2015 Nissan Murano for the first time, it's eye-opening to note all that this mid-size crossover doesn't have: There are no multiple drive modes here, no variable steering assist settings, and no steering-wheel shift paddles, no low range or towing mode either.
Tesla Model S, Chevy Corvette Top List Of Vehicles Owners Would Buy Again
Owners of the Tesla Model S, more than owners of any other model, would buy it all over again. In all, 98 percent of those owning the Model S electric car said that they'd purchase it again.
Honda Agrees To Nationwide Recall Of Takata Airbags, 3 Million More U.S. Cars Will Be Affected
The Takata airbag recall fiasco has been playing out for months, and at last, there's some good news to report. According to reports, Honda has agreed to a nationwide recall of vehicles equipped with faulty Takata airbags.
Ferrari LaFerrari FXXK
From Motor Authority:
Ferrari FXX K New Photos And Video From Abu Dhabi Debut
Ferrari's track-only version of its LaFerrari flagship, the FXX K, was revealed during the past week at the Finali Mondiali event held at Abu Dhabi's Yas Marina circuit. The event is Ferrari's annual celebration of the end of the motorsport season and brings together all of its separate sporting divisions, including the XX program.
100-Car French Barn Find Includes Rare Ferraris, Bugatti: Video
Imagine the excitement and joy of finding a rare classic sitting abandoned in someone's back yard or shed, just begging for a little restoration work and a stretch of open road. Now multiply that by a hundred and you'll have an inkling of how it must have felt when the classic car department of French auction house Artcurial first learned of the 100-car collection of the late Roger Baillon.
2015 BMW X6 Gets M Performance Upgrades
The second generation of BMW's pioneering X6 crossover has just gone sale, and if you were looking to add one to your fleet you can now also dress it up with a range of BMW M Performance upgrades.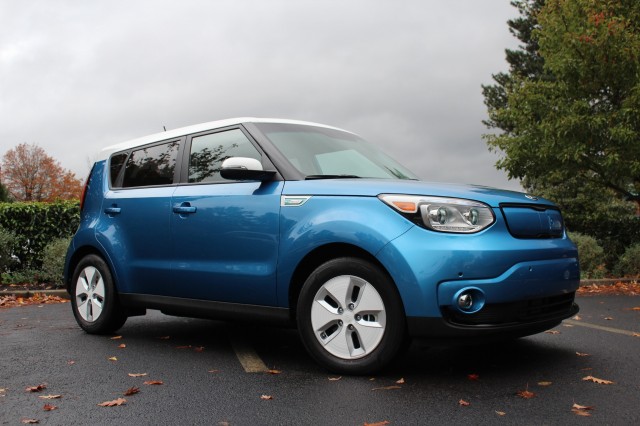 2015 Kia Soul EV First Drive - Portland - November 2014
From Green Car Reports:
2015 Kia Soul EV Video Road Test
The Hamsters are back, and they're performing a science experiment that resulted in this: the 2015 Kia Soul EV. It's one of the newest electric cars on the market, but what's it like to use?
Hydrogen Fuel-Cell Vehicle News From Los Angeles Auto Show
The biggest news in zero-emission vehicles at last month's Los Angeles Auto Show was the formal introduction of the 2016 Toyota Mirai. But several other companies made news in the hydrogen fuel-cell market as well.
Germany To Boost Incentives Toward 1-Million Electric-Car Goal By 2020?
When it comes to electric-car incentives, Germany hasn't had policies as aggressive as those in some other European countries. Yet Germany has a goal of putting 1 million plug-in cars on its roads by 2020.

___________________________________________