From
The Car Connection:
2015 Chevrolet Corvette Review
The 2015 Chevrolet Corvette builds on the new Stingray released for the 2014 model year with an expanded lineup that will include the Corvette Z06 supercar in both coupe and convertible forms. The standard Stingray continues on as well, bringing its own balance of value, performance, and style to the mix.
BMW Adding Plug-In Hybrid Options For Best-Selling Models
Today, BMW announced that it will soon offer plug-in hybrid variants of its most popular models. The news comes in the midst of several unveilings, including a 3-Series plug-in prototype and a new generation of BMW hybrid concepts set to debut at the company's facility in Miramas, France.
Toyota Camry Vs. Hyundai Sonata: Compare Cars
The mid-size sedan segment has never been one to get hearts racing; but most serious contenders in this class of vehicle are here to get our daily family business done. And two of the strongest entries are the current Toyota Camry and Hyundai Sonata.
NEVS starts production of 2014 Saab 9-3
From Motor Authority:
Facing Bankruptcy, Saab Owner NEVS Says It Has New Asian Investor
The Saab name continues to be dragged through the mud, with its current owner, National Electric Vehicle Sweden (NEVS), struggling to stave off bankruptcy and secure a new investor.
Ford Planning Detroit Reveal For Focus RS, F-150 Raptor, Shelby GT350R & New GT Supercar?
Put Your Hands Up For Detroit! Well, that's what we'll all be singing if rumors of a Ford performance onslaught in Motor City prove true.
2016 Mercedes-AMG GLE63 Coupe Spy Shots
Mercedes-Benz's rival to the BMW X6, the all-new GLE-Class Coupe (essentially an M-Class with coupe-like styling), is set to make a debut at next month's 2015 Detroit Auto Show, but it won't be debuting in just standard flavor as the Mercedes-AMG division will also be showing off its own versions of the coupe-like crossover.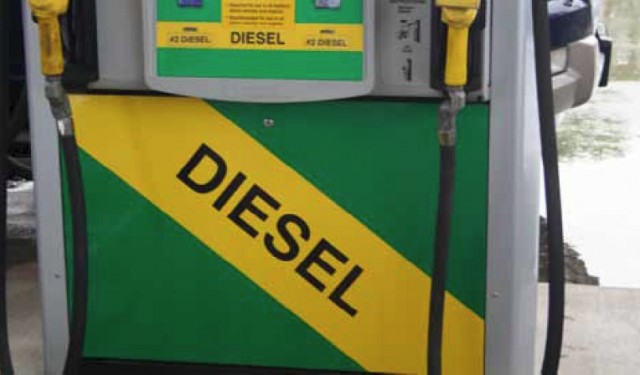 Diesel fuel pump
From Green Car Reports:
Days Numbered For Dirtiest Diesels In Europe; France To Phase Out Diesel Fuel
For many European cities, diesel exhaust emissions have become a health as well as an environmental problem. So in addition to promoting electric cars or alternative forms of transportation, lawmakers are beginning to crack down on the dirtiest diesels.
Wisconsin: Higher Taxes For Hybrids, Electrics For Not Burning Enough Gas To Fund Road Repairs?
It's not news that the roads and bridges in many states are falling into disrepair. Much of the money to fund maintenance of this infrastructure comes from taxes on fuel, but that's something that doesn't apply to drivers of electric cars--and hybrid drivers pay less than others.
Famed U.S. Route 66 To Go Electric In Illinois, With State Support
As the song says, you can "get your kicks" on Route 66--but soon you'll also be able to get a charge.
___________________________________________