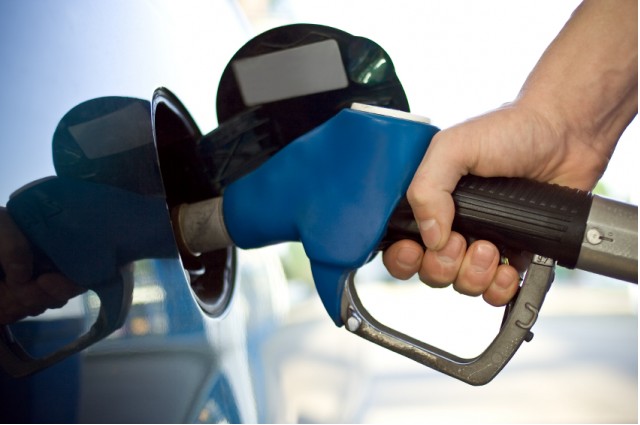 Gas pump
There's conflict in the Iraq and other oil-producing regions. At the same time, U.S. demand for crude oil is at record highs.
That sounds like fuel for a run-up in gas prices. Yet they've been almost eerily stable; they're even falling somewhat in most places, and they've been on a downward trend for at least a month.
So with new U.S. military action in Iraq announced last week, why aren't pump prices skyrocketing, as they have in the past when conflict happens overseas?
Prices had hiked earlier this summer, as part of a seasonal rise, but also related to worry about potential issues affecting global crude-oil supply issues in Iraq. Recent U.S. involvement appears to have soothed concerns about that, according to these numbers, and to a wide range of recent political and market analyses.
ALSO SEE: 2015 Dodge Charger SRT Hellcat: The Fastest Sedan In The World
And according to a report released earlier this week from the U.S. Energy Information Administration (EIA), higher Libyan oil exports are contributing to the recent and significant five-dollar-a-barrel drop in the price of Brent crude oil (over June levels).
Pump prices trending downward
U.S. EIA short-term energy outlook (gas prices) - August 2014
Barring further geopolitical developments, we're looking at a period—short-term and long-term—in which gas prices are going to be remarkably stable; and they'll likely fall somewhat at the pump. The EIA projected a U.S. average price per gallon of just $3.30 in December. That's part of a seasonal dip, but it represents a significant drop from today's $3.61 average price.
Also, the EIA predicts an average pump price over 2014 of $3.50, dropping to $3.46 over 2015. That's also down from 2013's average of $3.51 per gallon.
Meanwhile, the stabilizing force of higher U.S. oil production can't be underestimated. At around 13.6 million barrels per day, it's up around 50 percent versus just five years ago; and total U.S. crude production is up a million barrels per day in just a year and presently at its highest level since 1987.
Will cheap gas renew interest in gas-guzzlers?
That could add up to a tough time for automakers and brands who are waiting for $6-a-gallon gas to make premium-priced hybrids and plug-ins more financially beneficial. 
Of course there is one other potential derailment to those trends—this one entirely within our nation's boundaries. As we've seen several times in recent years, U.S. prices are far more likely to spike, short term, as the result of refinery issues.
___________________________________________