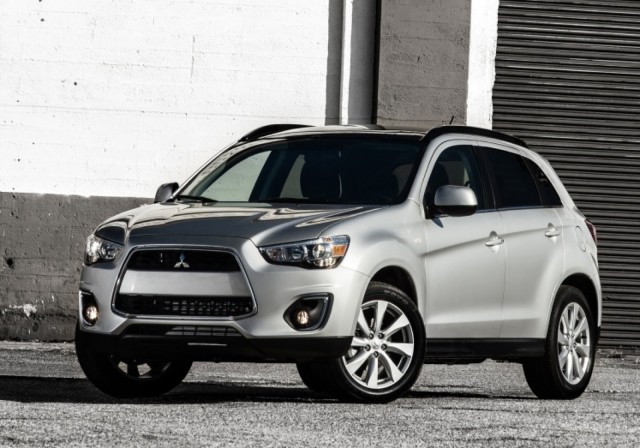 2014 Mitsubishi Outlander Sport
From The Car Connection:
Mitsubishi Improves Safety Performance Of 2014-2015 Outlander Sport
Some Mitsubishi Outlander Sport models for 2014 achieve four stars in side impact, while other Outlander Sport models, seemingly identical otherwise, achieve five stars.
Ford Adds 101,000 Vehicles To Recall List: Ford Edge, Escape, Flex, Taurus; Lincoln MKS, MKT, MKX
Ford Motor Company has issued six new recalls -- some big, some small -- for roughly 101,000 North American vehicles. According to reports, the recalls affect a wide range of passenger and commercial models.
2003-2004 Subaru Legacy, Outback, Baja, 2004 Subaru Impreza Recalled For Faulty Takata Airbags
More than ten million vehicles around the globe have been recalled due to faulty airbags made by Takata. Today, Subaru is adding about 9,000 more to the list.
2015 Cadillac ATS
From Motor Authority
:
Cadillac's ATS sedan is still relatively new on the market, having been introduced only in 2013. Nevertheless, the stylish sedan has come in for an update for its 2015 model year, although the changes are hard to spot.
2017 Porsche Boxster Spy Shots
The current Boxster was all-new for the 2013 model year, so in Porsche tradition we should see the car receive a facelift for the 2017 model year. Today we have spy shots of what's likely to be a prototype for the facelifted 2017 Porsche Boxster.
Pagani Huayra, Brand Officially Arrives In North America: Video
The Pagani brand and its newest Huayra supercar are now officially in North America thanks to its new dealers—as announced by this fantastic video of the brand's halo product.
2014 Tesla Model S in China
From Green Car Reports
:
Tesla Motors Facing Copyright Lawsuit In China
Tesla is once again facing copyright issues over its name in China, up against a trend the industry knows as "trademark trolls". When Tesla first made plans to sell cars in China, it came up against a businessman called Zhan Baosheng.
2014 BMW i3: What A Tesla Driver Thinks Of New Electric BMW
Several reports in general news media recently have touted the new 2014 BMW i3 electric car as a serious challenger to the Tesla Model S. One writer even went so far as to label the i3 a "Tesla killer."
Natural-Gas Vehicle Makers Propose New Unit: Diesel Gallon Equivalent
How do you ensure that all fuels are treated equally, and that customers are aware of the benefits and drawbacks to every alternative to gasoline power? One of the most effective ways is to compare a new fuel to one consumers are already familiar with.
_______________________________________