Volvo 'Drive Me' autonomous car pilot project in Gothenburg, Sweden

From The Car Connection:
Will Europe Beat Us To Driverless Cars?
Car companies like Toyota are planning to roll out the first wave of autonomous vehicles by the "mid-2010s".
2014 Honda Civic EX CVT: Quick Drive
Call it Civic responsibility; Honda has been giving the current generation of its compact-car line new and meaningful improvements each of the past several years.
GM Recalls 2.42M Vehicles For Four More Safety Issues
General Motors has today issued yet another series of recalls, affecting 2.42 million vehicles.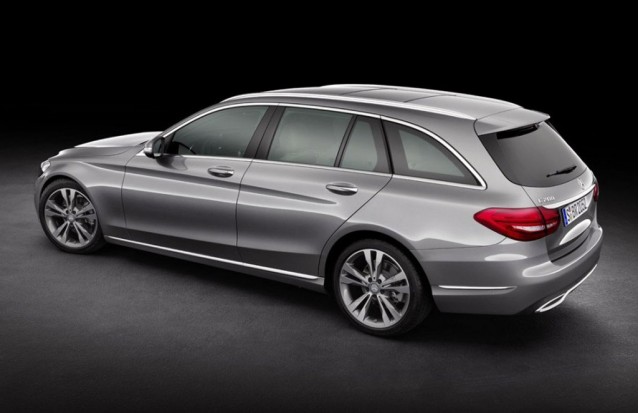 2015 Mercedes-Benz C-Class Estate (wagon)
From Motor Authority
:
2015 Mercedes-Benz C-Class Wagon Revealed
Mercedes-Benz has revealed the first details for its 2015 C-Class Estate (C-Class Wagon if ever makes it to the U.S.), which has just entered production at the C-Class main factory in Bremen, Germany.
2015 Ford Mustang EcoBoost And GT Pricing Leaked
Yesterday, we learned that the 2015 Ford Mustang's pricing starts at $24,425 including destination. Now, we have leaked information on pricing for the 2015 Mustang EcoBoost and Mustang GT models.
2016 Land Rover Discovery Sport Spy Shots
Land Rover introduced an updated LR2 for the 2013 model year, with the vehicle receiving a new turbocharged four-cylinder engine, a much more luxurious interior, and the latest version of the automaker's brilliant Terrain Response off-roading system. The good news is that a successor is in the works, although the new car won't be known as an LR2.
2014 Saab 9-3 Aero
From Green Car Reports
:
Nevs Halts Electric Saab 9-3 Production Amid Short-Term Cash Problems
Swedish automaker Saab hasn't had it easy over the past decade, and things aren't going any smoother following its Swedish-Chinese reincarnation.
EZ-Charge Program Not So Easy As ChargePoint Exits Nissan Plan
The design for EZ-Charge, an access card that would let new Nissan Leaf electric-car drivers use multiple charging networks, was unveiled yesterday at the EDTA convention.
Hertz Rental-Car Fleet Gets Greener, With Higher Average Fuel Economy
Rental firm Hertz has released figures detailing the fuel efficiency of its fleet--and it's now the most fuel-efficient in the rental industry.
_______________________________________