2015 Chevrolet Tahoe first drive
From The Car Connection:
Toyota Consciously Uncouples From Tesla, Choosing To Focus On Fuel Cells
In 2010, Toyota teamed up with Tesla to develop electric cars. According to Green Car Reports and the New York Times, that partnership will soon expire, and Toyota isn't planning to renew it.
2015 Chevrolet Tahoe, GMC Yukon Earn Top Crash-Test Ratings
The 2015 Chevrolet Tahoe, Chevy Suburban, and GMC Tahoe remain among the safest full-size SUVs on the market.
2014 Subaru Forester: Today's Compact Crossover Was Mid-Size In 2000
If you haven't shopped for a car recently, you may not have noticed the trend: Every car segment is getting larger.
2015 Ford Mustang electronic line lock
From Motor Authority
:
2015 Ford Mustang Order Guide Reveals 'EcoBoost' Name, Performance Package Info
The new generation of the Mustang is soon to arrive on our nation's streets, bringing with it independent rear suspension, sharp new looks, and, as every enthusiast is eagerly awaiting, a new turbocharged four-cylinder engine.
Jaguar Embarks On First Recreation Project: Six New 1963 Lightweight E-Types
In automotive circles, recreations, vehicles that continue original chassis codes and are built using original designs and techniques, tend to have equal numbers of fans and critics.
The original Hyundai Tucson bowed in 2005 and was followed by the current model in 2010. Now a prototype for the third-generation Tucson, an ix35 for our European readers, has been spotted.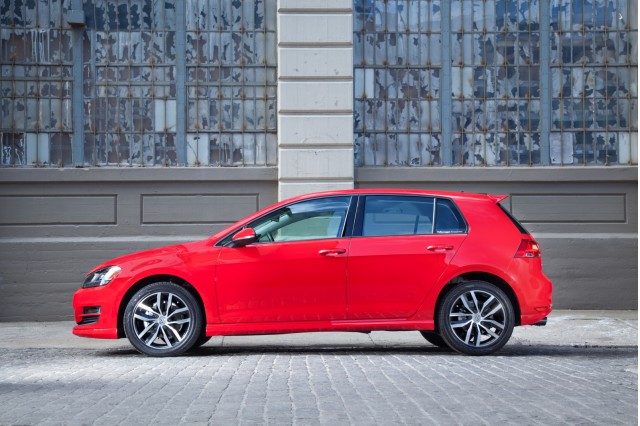 2015 Volkswagen Golf
From Green Car Reports
:
2015 Volkswagen Golf Launch Edition Priced At Under $19,000
On sale in Europe for some time, the seven-generation 2015 Volkswagen Golf is about to hit U.S. showrooms. Volkswagen announced pricing for the 2015 Golf range, which will start under $19,000, but just barely.
Dual-Carbon Battery: Same Energy Density, Safer, Longer Life Than Lithium-Ion, Says Power Japan Plus
In the search for better electric-car batteries, lots of lab research has to happen before anything can be announced.
2016 Fiat 500X Crossover To Be Officially Launched On July 4
While the Chrysler portion of the newly constituted Fiat Chrysler Automobile company moves ahead on its revised product plan, there will be a new Fiat coming soon as well.
_______________________________________