From The Car Connection:
Former Apple Exec: Tesla Leading A Dealership Transformation
Will Tesla change the way we all buy cars? There might be plenty of naysayers about the company and their sales methods, but it's especially noteworthy when you have a global strategic planning expert, at the panel of another automaker that's entrenched in the dealership sales model, pointing to the some of what Tesla is doing as The Future.
The Death Of An Auto Industry: Ford, GM Pull Out Of Australia, Toyota May Follow
Two days ago, General Motors announced plans to stop manufacturing cars in Australia -- or, as GM put it in a carefully worded statement: As part of its ongoing actions to decisively address the performance of its global operations, General Motors today announced it would transition to a national sales company in Australia and New Zealand. The company also said it would discontinue vehicle and engine manufacturing and significantly reduce its engineering operations in Australia by the end of 2017.
The Rebirth Of An Auto Industry: Is Detroit Poised To Lead In Next-Gen Transportation?
Earlier today, we discussed Ford and General Motors' impending withdrawal from Australia and the likelihood that Toyota will follow suit. All in all, the forecast looks pretty grim for the country's auto industry.
2013 Audi R8 e-tron with 8:09.099 Nürburgring lap time
From Motor Authority
:
Audi R8 e-tron Back On The Table Due To New Battery Tech: Report
Earlier this year, Audi decided to cancel production plans for its R8 e-tron electric sports car, citing the high cost of the battery and limited driving range as the reasons behind the decision. Making that decision was former R&D chief Wolfgang Dürheimer, who shortly after was replaced by Ulrich Hackenberg.
2015 Ford Mustang Makes Game Debut In Need For Speed Rivals
Can't wait to drive the new 2015 Ford Mustang? You probably aren't the only one. But if you want to get a taster earlier than most, then get your hands on a next-generation games console and a copy of Need For Speed Rivals, as the popular road racing title will feature the Mustang among its car roster.
2015 BMW X1 Updates: 2014 Detroit Auto Show
BMW's smallest crossover will show off a host of updates at January's 2014 Detroit Auto Show--perhaps the last such updates before an entirely new model goes on sale in 2016.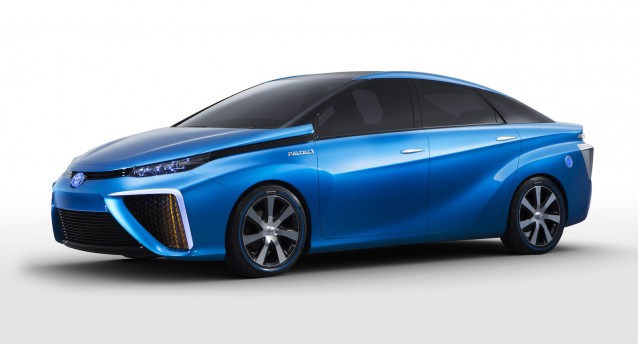 Toyota FCV concept, 2013 Tokyo Motor Show
From Green Car Reports:
Hydrogen Fuel-Cell Cars Price-Competitive With Electrics By 2030, Toyota Says
Instead of choosing between a V-6 and a V-8, could future car buyers choose between batteries and fuel cells? Soichiro Okudaira, chief officer of Toyota's R&D group, said lower production costs will make fuel-cell vehicles competitive with electric cars by 2030.
Road Trips In A Tesla Model S Electric Car: Lessons Learned
It's one facet of the American myth: Get in your car, drive away from wherever you are, take the road trip. Think crossing the country to find the California Dream. Think Jack Kerouac's On the Road. Think buddy movies.
Top-Secret Tata Composite Car Styled By Lamborghini Countach Designer Gandini?
Humble cars designed by supercar stylists are nothing new. The original Fiat Panda, one of Europe's best-loved cars through the 1980s, was the work of Giorgetto Giugiaro, best known for cars like the Lotus Esprit. The first-generation Volkswagen Golf was another Giugiaro product.

___________________________________________