2013 Tesla Model S

From The Car Connection: Rent A Tesla Model S At Hertz
Visiting San Francisco or Los Angeles and want to appear a tech trend-setter? If you don't mind shelling out a higher premium, you now have the opportunity to rent a Tesla Model S from Hertz.
2009-2013 Mazda Mazda6 Recalled For Door Latch Issue
Mazda is recalling certain 2009 through 2013 model year Mazda 6 cars to fix a problem with door latch mounting screws that could come loose. A notice on the National Highway Traffic Safety Administration (NHTSA) website puts the number of vehicles potentially affected by the recall at 161,400.
MINI's 1.5-liter three-cylinder engine

From Motor Authority:
MINI Reveals Engine And Chassis Details For Next-Gen Cooper
The 2014 MINI Cooper, the third generation of BMW's modern take on the classic Issigonis design, will be revealed on November 18 and then showcased at auto shows taking place in Tokyo and Los Angeles the following week. Today, however, some of the car's engine and chassis technology has been revealed.
2016 Nissan GT-R To Feature Williams Hybrid Tech: Report
Last month reports emerged claiming Nissan's next GT-R, the R36, would be introduced as early as the 2016 model year and that it would likely come with some form of vehicle electrification in order to boost its performance while also cutting back on emissions and fuel consumption. Now, reports are claiming that Williams Advanced Engineering, the technology offshoot of the Williams F1 team, will supply Nissan with the hybrid technology for the 2016 GT-R.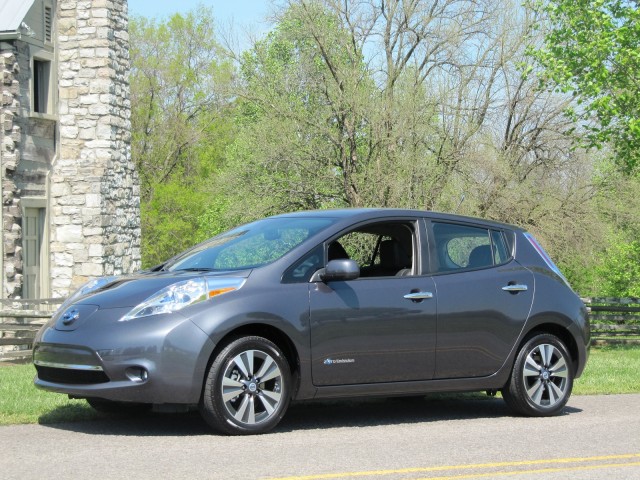 2013 Nissan Leaf, Nashville area test drive, April 2013

From Green Car Reports: U.S.-Made 2013 Nissan Leaf Has Only 15 Percent Local Content; Here's Why
The 2013 Nissan Leaf electric car is assembled in Smyrna, Tennessee, for North American sales. So why does every 2013 Leaf carry a window sticker saying that its U.S. and Canadian content is just 15 percent--while 80 percent of its parts content comes from Japan?
Transportation Secretary Foxx Tours Detroit, Drives Plug-In Hybrid
U.S. Transportation Secretary Anthony Foxx is the latest Washington official to pay a visit to Detroit. Foxx toured facilities from all of the Big Three car makers last week and met with officials.
___________________________________________