Car shopping this weekend? We know some of you are, at least. You've been reading some of the most comprehensive new-car reviews on the Web, here at The Car Connection. And you're picking favorites.
From our super-secret look into the data (high five, Google), the most researched vehicle this week on TCC is once again, the latest Honda CR-V. It's no surprise, as the crossover battles it out with the Ford Escape and Toyota RAV4 for its sales lead on a regular basis. Both those challengers are represented here too, as are other perennial favorites like the Chevy Cruze, Hyundai Elantra, and Ford Fusion.
The recent arrival? That would be the 2014 Mercedes-Benz CLA, a car that's been so popular for so long, we're planning on spending a month with it later this year. Let us know what you'd like to see us test while it's in our hands by tweeting us @CarConnection--and as always, stay in touch via Facebook and through our YouTube channel, too.
These are the ten most researched new vehicles on TCC this week:
2014 Honda CR-V
The 2013 Honda CR-V hits all the right marks for cost-conscious families—with its interior layout and safety ratings both best-in-class—although it doesn't feel as sprightly as former CR-V models. Read more »
2013 Hyundai Santa Fe
The 2013 Hyundai Santa Fe splits its identity in two: the three-row ute goes V-6 only, while the five-passenger Sport leans on turbo power, a flexible second-row seat and a cushy ride to make its best case ever. Read more »
2014 Ford Focus
Read more »
2014 Honda Accord
The 2013 Honda Accord is one of America's best, most sensible sedans, even if it hasn't changed radically. Read more »
2014 Mercedes-Benz CLA 250
A scaled-down CLS with turbocharged performance, the 2014 Mercedes-Benz CLA proves the car world is shrinking--even at the luxury level. Read more »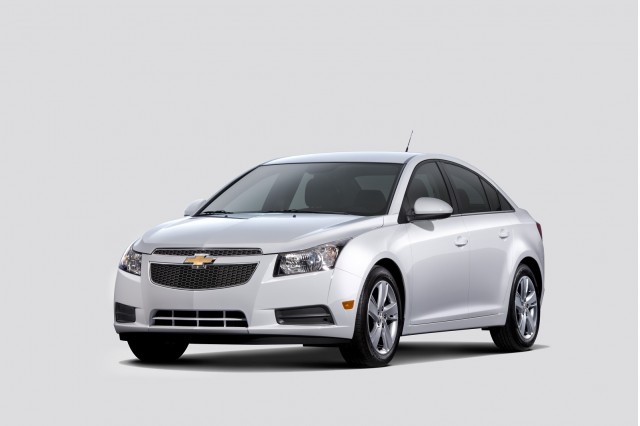 2014 Chevrolet Cruze Clean Turbo Diesel
Read more »
2013 Hyundai Elantra Coupe
Read more »
2013 Ford Escape
After eleven years, a change-up: the 2013 Ford Escape drops the faux-SUV pitch and reels off authentically athletic looks and performance. Read more »
2013 Toyota RAV4
The 2013 Toyota RAV4 excels at mass-market talents like gas mileage and interior room--but for turbocharged fun in a crossover, you'll have to look elsewhere. Read more »
2013 Ford Fusion
Read more »