What makes a car great? Is it a sum of all its parts, or is it something more?
Each year we review over 250 new vehicles to bring you the most extensive test drives possible--an in-depth look at how vehicles rate against the competition. From pickup trucks and SUVs to sports cars and family sedans, we cover them all. And while some rank higher than others, each vehicle has its own strong suits.
This week our top reviews include some popular family vehicles such as the 2013 Ford Escape and 2013 Honda CR-V. And when it comes to the 2013 Ford Fusion, we aren't surprised to see it on this list, since it ran away with our Best Car To Buy 2013 award.
According to our numbers, these are the top reviews of the week:
Are you ready for this? The Chevrolet Cruze is, quite frankly, a better car than the Honda Civic or Toyota Corolla. It's one of the smartest picks for anyone wanting practicality, comfort, and safety in a compact sedan--although it's missing the fun-to-drive edge that some of the competitors have.
2013 Ford Escape
While the Ford Escape keeps its familiar nameplate, it's a completely different vehicle for 2013. It's dropped the faux-SUV pitch and reels off authentically athletic looks and performance.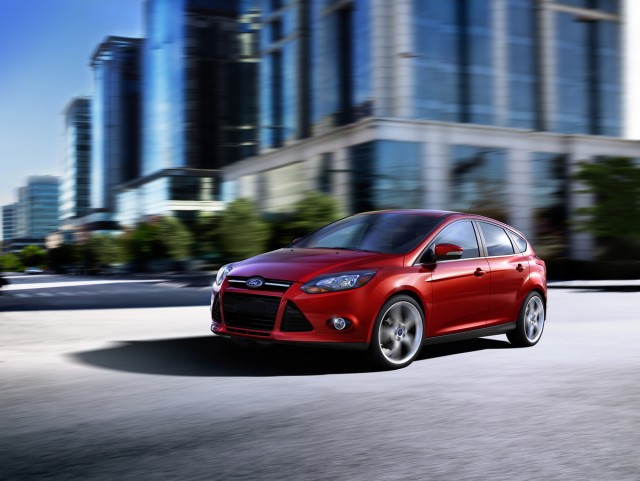 2013 Ford Focus
The Focus changed the nameplate's image when it was new in 2012, taking it from lackluster to lap-worthy. Whether or not you consider the exciting new ST performance model, the 2013 Focus lineup is evidence that small cars don't have to feel so appliance-like.
2013 Ford Fusion
The 2013 Ford Fusion is a family sedan with stand-out styling, engaging driving dynamics, and plenty of space for the family. It's more than a rock-star body, it handles better than any other family sedan we've driven, and it doesn't cheat on interior room to deliver it.
2013 Honda Accord EX-L
With its most excellent base model, and exceptionally smooth V-6 edition, the Accord wows in the same ways it always has, and the latest edition introduced this model year is a return to form in many respects. The Accord is one of America's best, most sensible sedans, even if it hasn't changed radically.
2013 Honda CR-V
The Honda CR-V remains a tried and true choice for pragmatic shoppers. For them, it's a perfect vehicle with a spacious interior, unmatched safety and reliability, and just enough options to get by without overcomplicating things. Some may find it hard to get excited about this Honda crossover, but the formula's an undeniable success.
2013 Hyundai Elantra Coupe
Civic who? Corolla what? The Hyundai Elantra's one of the new standard bearers in the compact class, with 38-mpg fuel economy, better safety, and class-leading standard features.
2013 Hyundai Santa Fe
The 2013 Hyundai Santa Fe splits its identity in two: the three-row ute goes V-6 only, while the five-passenger Sport leans on turbo power, a flexible second-row seat and a cushy ride to make its best case ever.
2014 Mercedes-Benz CLA 45 AMG, First Drive, Bilster Berg
A scaled-down CLS with turbocharged performance, the 2014 Mercedes-Benz CLA proves the car world is shrinking--even at the luxury level.
2013 Toyota RAV4
While the 2013 Toyota RAV4 has gained some ground in tuning in with what shoppers in this segment want today; it's also lost some features along the way--namely, its available third-row seat and its optional six-cylinder engine.
___________________________________________