With so many nameplates and so many millions sold each year, the four-door sedan is one of the pillars of the car industry. As with trucks and utility vehicles, sedans make up such a big chunk of total car sales, it's simple--and maybe overwhelming, too--to find one that suits your taste and your price point perfectly.
It gets even more complex as you wade into the previously owned arena. New sedan buyers focus on features and styling, but when it comes to used sedans, shoppers turn their attention to other factors--less sexy, less easily measured things like reliability, value, and durability. How long will this car last? Will it cost more in repairs than a competitive car? What happens if I get into an accident? Does it come in blue?
There are answers to those questions, and we're here to help you find them. Finding your way to the best used sedan can be as simple as studying a few of those important factors and letting them lead you through the process. We've looked at the data for used sedans, and have a shortcut for you, to help you find the best used sedans you can buy today.

To qualify as one of
our Best Used Sedan 2013 candidates, a four-door must score
:
at least an 8.0 rating on The Car Connection's full reviews from three years ago--in this case, the 2011 model year
at least four circles on J.D. Power's predicted-dependability rankings, or at least average reliability on Consumer Reports
no reported score lower than four stars overall from the National Highway Traffic Safety Administration (NHTSA) or a Top Safety Pick award from the Insurance Institute for Highway Safety (IIHS).
After vetting all the sedans sold in the 2011 model year, we've narrowed it down to the following set of vehicles, and given our insight in the bottom line from our original review. By the standards we've set, these cars stack up as the best used sedans on the road today:
Small Sedans

A sleek, sophisticated look; 38 mpg; and even more value for the money confirm that this little sedan has officially left the Corolla in the dust. Read more »
2011 Kia Forte sedan
The 2011 Kia Forte exemplifies the new direction of Kia, with a simple, elegant style, unexpected levels of refinement, and lots of value for the money. Read more »
2011 Mazda MAZDA3 4-door Sedan Auto i Sport Side Exterior View
The 2011 Mazda3 provides more driving enjoyment than most other small-car models, along with a stylish, racy look; but with a tight, noisy cabin, it's not without compromise. Read more »
2011 Subaru WRX STI
The 2011 Subaru Impreza WRX and WRX STI are fast, fun cars to drive in any situation, and they're comfortable, safe, and practical enough for small-family use; poor fuel economy and a lack of automatic transmissions limit its appeal, though. Read more »
2011 Buick Regal
Mid-Size Sedans
We've always wanted a sedan as sleek and comfortable as this—but if the Regal's going to wear a Buick badge, it probably needs more room and more power. Read more »
2011 Ford Fusion Sport
The 2011 Ford Fusion comes in a few finely developed flavors; Sport, Hybrid and base are a few of the best tastes. Read more »
2011 Honda Accord Sedan
Though the 2011 Honda Accord is missing Bluetooth connectivity on the more affordable trims, it's a very compelling package otherwise, with top-notch refinement, performance, and comfort. Read more »
2011 Hyundai Sonata 2.0T
The 2011 Hyundai Sonata takes some smart styling and performance risks to raise its profile. Read more »
2011 Kia Optima Turbo
Kia simply gets it; basic doesn't have to be boring, and the 2011 Kia Optima shows that mid-size sedan shoppers don't have to settle to design boredom or a lack of features. Read more »
2011 Mazda MAZDA6 4-door Sedan Auto i Grand Touring Side Exterior View
*The 2011 Mazda Mazda6 is a great pick for practically-minded family-car shoppers who also value driving enjoyment. Read more »
2011 Subaru Legacy
The 2011 Subaru Legacy is one of the best-handling mid-size sedans, and the only mainstream one to offer standard all-wheel drive. Read more »
2011 Buick LaCrosse
Large Sedans

The 2011 Buick LaCrosse hits new levels of style, sophistication, and driving engagement without alienating the brand's comfort-oriented customer base. Read more »
2011 Chrysler 300
A riper, more mature Chrysler 300 renews our faith in restrained American styling--and in big V-8, rear-drive fun. Read more »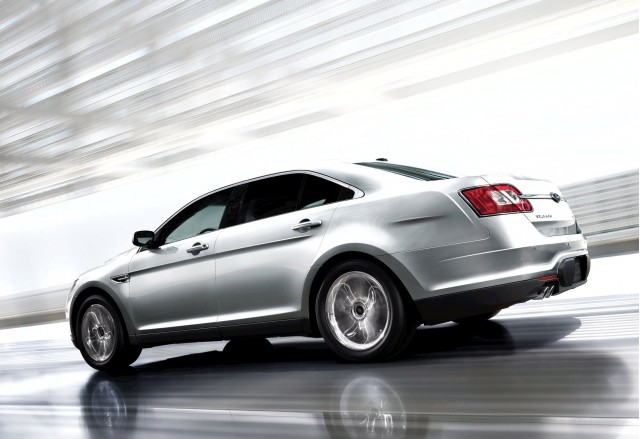 2011 Ford Taurus
The 2011 Ford Taurus isn't quite a game-changing sedan, but it's a handsome, solid, high-quality choice. Read more »
2011 Toyota Avalon
The 2011 Toyota Avalon is at once traditional and modern, with a classy, comfortable luxury-car look and feel combined with top-notch safety and a great feature set. Read more »
2011 Acura TL
Premium Sedans
If the bold exterior is to your liking, the 2011 Acura TL is a solid luxury value—and the SH-AWD has true sport-sedan chops. Read more »
2011 Audi A4
With strong performance, good practicality, and respectable fuel economy, the attractively styled 2011 Audi A4 strikes a great balance for an everyday-driving sport sedan. Read more »
2011 Lincoln MKS
The 2011 Lincoln MKS won't win over the Town Car or the M5 crowd, but it's blessed with smart performance, subdued good looks, and a roomy interior. Read more »
2011 Lincoln MKZ Hybrid
The 2011 Lincoln MKZ has a foot in both luxury worlds, with buttery leather and wood for traditionalists, and hybrid power with flower petals for the high-minded greens. Read more »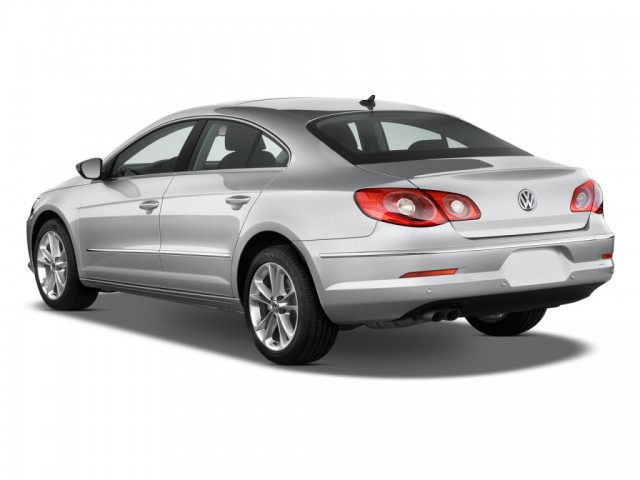 2011 Volkswagen CC
The 2011 Volkswagen CC has performance that doesn't altogether match its sexy shape, and seating space is disappointing, but otherwise there's a lot to like. Read more »
2011 Volvo S60
Volvo is no longer just for those who want to play it safe; the new S60 is a stylish and well-designed sport sedan that's very enjoyable to drive - even if it trades off a bit of edginess for comfort and refinement. Read more »
2011 Volvo S80
The 2011 Volvo S80 is safe and secure, fashion-forward, and just right for affluent families. Read more »
2011 BMW 5-Series 4-door Sedan 535i RWD Angular Front Exterior View
Luxury Sedans
The new 2011 BMW 5-Series might be a conservative evolution in terms of styling and design, but it's a quite radical one with regard to how BMW's most important model drives. Read more »
2011 Cadillac CTS-V Sedan 4-door Sedan Side Exterior View
Attention-getting style, solid driving dynamics, quality materials, and a very competitive price put the entire 2011 Cadillac CTS lineup on level-or-better footing with most of the competition. Read more »
2011 Hyundai Equus
The 2011 Hyundai Equus sets a high-water mark for the Korean brand, and rings like a warning shot to the folks over at Lexus. Read more »
2011 Infiniti M37
The 2011 Infiniti M pairs beauty with a beastly V-8 engine—and at last, Infiniti makes its marque in a class full of winners. Read more »
2011 Mercedes-Benz E 350 Bluetec
The 2011 Mercedes-Benz E-Class sedan swings to the masculine side of the pendulum and sharpens its driving appeal in the process. Read more »
____________________________________
Visit our redesigned used cars section today -- over 2 million live classified listings for sale: used trucks, used SUVs, used Toyotas, used Fords and more.