General Motors is conducting a safety recall of certain 2013 model year Chevrolet Sonic subcompact cars due to problems with the turn signal lamp.
A notice on the National Highway Traffic Safety Administration (NHTSA) site lists the number of vehicles potentially affected at 4,716. Affected vehicles were built from May 29, 2012 through August 29, 2012.
The problem
According to the NHTSA bulletin, when a turn signal lamp fails to operate, the Body Control Module (BCM) in these vehicles does not detect the condition, giving no indication to the driver of the turn signal lamp failure.
General Motors has determined that these vehicles fail to conform to Federal Motor Vehicle Safety Standard (FMVSS) No. 108, "Lamps, Reflective Devices and Associated Equipment."
If the driver is not aware that the turn signal is inoperative, and does not have the light repaired, other drivers may not have any warning that the vehicle is turning. This could result in a vehicle crash.
The condition was discovered by GM during vehicle validation of a future model BCM calibration.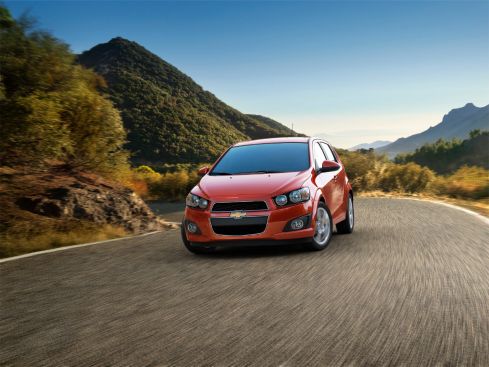 2013 Chevrolet Sonic
Enlarge Photo
What GM will do
GM will notify owners and dealers will reprogram the BCM and the vehicle's key fobs, at no charge.  The safety recall is expected to begin on October 3, 2012.
In the meantime, owners of 2013 Chevrolet Sonic cars with any questions or concerns may contact the Chevrolet Owner Center at 1-866-694-6546, referencing GM campaign No. 12209.
Alternatively, owners of vehicles involved in the campaign may contact NHTSA's Vehicle Safety Hotline at 1-888-327-4236 or go to https://www.safercar.gov.  Reference the NHTSA campaign ID No. 12V454000.