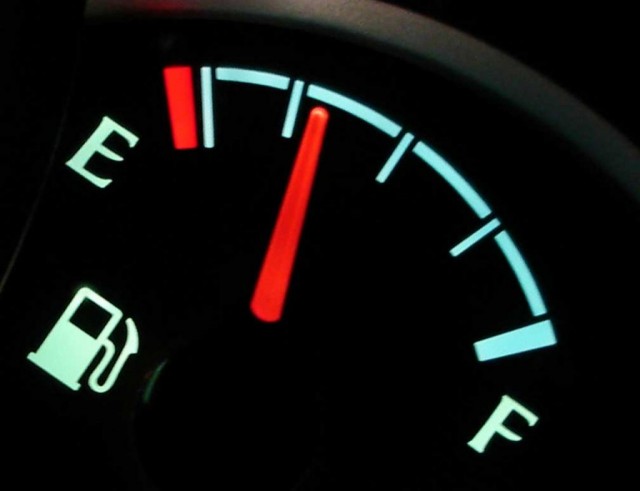 Fuel gauge
Back in March, the average fuel economy of new cars sold in America hit an all-time high of 24.1 mpg -- the first time that figure had ever crossed the 24 mpg mark.
Since reaching that point, however, fuel economy has been steadily drifting downward. According to Detroit News, it did so again last month, when the average fuel economy of vehicles sold clocked in at 23.6 mpg.
But efficiency fans shouldn't fret too much: 23.6 mpg is still 3.5 mpg above the average fuel efficiency of new vehicles sold in October 2007, when the University of Michigan Transportation Research Institute first began tracking stats.
Why the slide?
It doesn't take a brain surgeon or an automotive analyst to figure out why fuel economy is on the decline: lower gas prices.
Today, the average cost for a gallon of regular unleaded is $3.36 -- a full 20 cents lower than it was just one month ago, and 60 cents below this year's high of about $3.90, reached in early April. 
How much further gas prices will continue to erode, we can't say. True, oil is cheap, but one good hurricane could send prices back toward $4 per gallon.
What we do know is that fuel economy remains the #1 criteria for American car shoppers. Of course, the top-selling vehicles in the country remain less fuel-efficient pickups -- but then, for the thousands of workers in construction and similar industries, the Toyota Prius really isn't an option.
Are you in the market for a new car? What sort of fuel economy are you hoping for in your next ride? Drop us a line, or leave a note in the comments below.