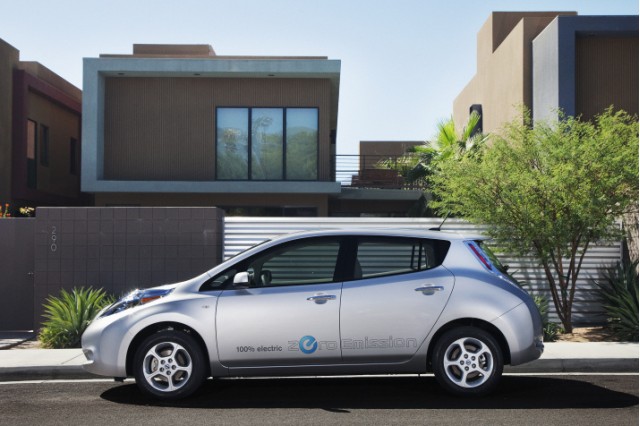 2011 Nissan Leaf
When hybrids like the Toyota Prius became commonplace earlier this century, they generated a lot of buzz. And so, Enterprise Holdings added hybrids to its fleets at Alamo, Enterprise, and National rental car outlets.
Unfortunately, no one wanted to rent them. According to an article in the New York Times, Enterprise had to launch a major customer-education initiative, explaining how hybrids work and assuaging any range anxiety.
Now, Enterprise has gone a step further, adding 350 Nissan Leaf electric cars to its fleet. And once again, those high-tech cars are sitting idle on the lots.
This time around, though, Enterprise isn't just educating consumers, it's also reconfiguring its distribution network. Specifically, the company has placed the cars in 20 markets that are home to the "urban eco-curious" (i.e. typically Gen X and Millennial drivers interested in greener transportation). The list seems to include cities like Austin, New York, and Phoenix, though we'd guess that Portland, San Francisco, and Seattle are on it, too. 
Enterprise is also launching a 24/7 help line to answer questions from drivers. And this fall, it will roll out a new campaign called "Driving Futures" to offer additional education and enticement to clients.
What's the problem with Enterprise?
What's curious about Enterprise's dilemma is that other companies don't seem to have a problem renting EVs. Registrations for electric cars at Car2Go were through the roof earlier this year, and although Hertz has a much smaller electric fleet than Enterprise, it says that it could easily handle as many as 3,000 electric cars if it could get them.
So why is Enterprise lagging? Could it be due to a flawed roll out? Iffy education efforts? Or did Hertz and Car2Go simply manage their EV fleets better? Or are people wary of Enterprise, given the company's reluctance to repair recalled vehicles? 
Got an answer? Drop us a line, or leave a note in the comments below.