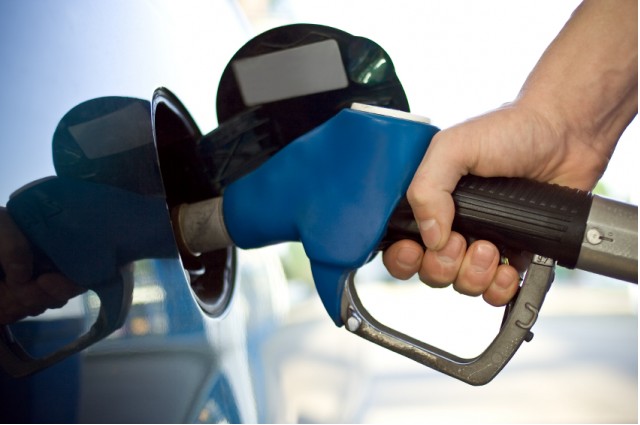 Gas pump
Long before gas prices climbed into $3 territory, stealing the stuff has been going on.  With older cars, the process was fairly straightforward: drop one end of a hose into the "donor" gas tank, siphon until the unmistakable taste of gasoline hits the tongue, drop the other end into the empty tank, then find something for mouth rinsing during the sketchy refueling.  Minus some spitting and gagging, it was a pretty quiet operation--we're told--and morality aside, an easy process.
It's not so easy with modern cars.  Tank filler necks are designed differently for environmental reasons, which discourages old-school siphoning.  Apparently, it's not impossible, it now takes more tools.  And, as Recombu.com recently learned, it still takes a lot of nerve but not necessarily the cover of night.  
When one of their editor's gas tanks was relieved of its contents in London recently, their disgust fueled an experiment: just how easy is it to steal fuel in broad daylight?
As you can see from the video, you might not be interrupted in your efforts.  Demonstrated in two London locations, the man doesn't overtly draw attention to himself, though he's not trying to be very stealth about it, either.  A few passers-by seem to do double-takes, but nobody stops to question him.  Even a restaurant worker on a smoke break seems as oblivious to lighting up near flowing fuel as he is to the fact that fuel wouldn't ordinarily be flowing that way.
What's your take?  Do you think people are too self-absorbed to notice even an unusual activity like this?  Are we too desensitized to care about "small" crimes?  Could witnesses have thought the man to be legit?  Check out the video and give us your thoughts.