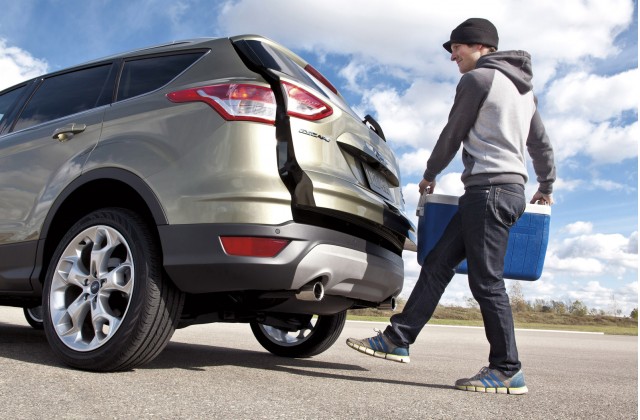 2013 Ford Escape
Enlarge Photo
Power-folding seats--and power-closing doors, trunks, and tailgates. It's a classic first-world problem: how to wrestle with a cart from a warehouse store with kids in tow, while trying to open and configure a large vehicle to truck it all home. More and more vehicles now offer power assistance for everything, not just windows, locks, and mirrors--everything from Chrysler's minivan tailgates to the trunk lid on the BMW 7-Series sedan. Some new crossovers like the 2013 Ford Escape omit a convenience like a power front passenger seat entirely--but offer a power tailgate that opens at the wave of a foot. Some argue, the fewer the power-operated conveniences the better, for maintenance's sake. For your wallet's sake, skipping power-folding third-row and second-row seats, and power-closing doors, trunks, and tailgates, could also save you thousands off the bottom line.
Chevrolet Wi-Fi by Autonet Mobile

Enlarge Photo
In-car Internet service. Here, it's the hard-wired, accessory-option variety that makes no sense in an era of hotspot smartphones and dual USB ports in new vehicles. It's cheaper just to buy a new phone or to sign up for a 3G dongle, than to buy, install, and subscribe to an aftermarket or OEM-accessory system that grafts a permanent 3G networks into a new vehicle.
The 72-month car loan. The last unnecessary feature you can skip promises the biggest savings of all. As it's become more difficult to buy a new car that suits all needs, many shoppers have turned to longer car loans, to lower payments to an acceptable level. It's a trap: interest rates may be historically low, but you'll still end up paying thousands of dollars more on a six-year car loan than you would on the good old traditional 48-month loan. Find a car that suits you and also suits your budget--a budget that includes paying it off in less than four years whenever possible.