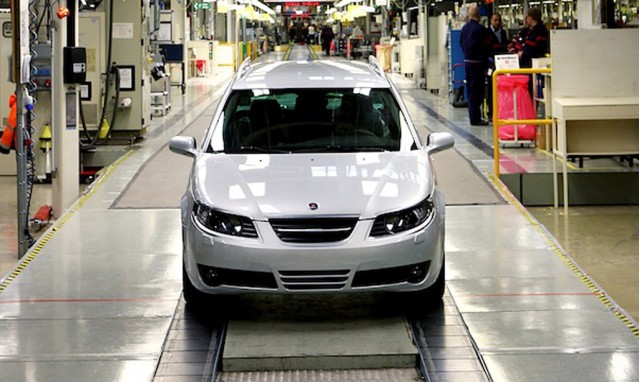 2009 Saab 9-5 SportKombi
So, you're a Saab fan. You've endured three years of agony, hoping for the salvation of your beloved brand. You've followed a plotline worthy of Shakespeare, or at least Dynasty. And then, over the fall and winter, you watched the tragic "series finale", as the Saab you knew and loved finally began to disintegrate.
Well, not to worry, because everything is going to be okay. So long as you're good with a monkey wrench.
This month, Saab Automobile Parts AB is launching a new parts subsidiary called North America Distribution Services Inc. According to a company press release, this Michigan-based company will supply Saab parts to owners throughout North America. What's more, "Technical support and other services will be offered to ensure Saab expertise is available". In other words, you may not be able to buy a new Saab, but you should be able to keep the one you've got in running order.
Perhaps most importantly, Saab Automobile Parts AB isn't part of Saab's bankruptcy process, so there's no chance of it being liquidated along with the car company. 
Saab Automobile Parts is working on three fronts to ensure a steady supply of parts to Saab owners. First, it's acquiring existing parts owned by Saab Automobile. Second, it has signed contracts to secure parts from Saab's network of suppliers. And more interestingly, it has "signed an agreement to use Saab's press and body shop to manufacture replacement body parts". Whether those machines and facilities will remain available after the automaker's bankruptcy proceedings conclude is another story.
Saab Automobile Parts AB's CEO, Lennart Ståhl, says that "Today there are around half a million Saab cars on the roads in North America -- the largest fleet of Saabs in one single market in the world. Our establishment in North America will secure support to Saab owners in the USA and Canada and ensure they have access to Saab Genuine Parts, service programs and technical support."
The site for North American Distribution Services is still under construction, so for more information, check out our sister site, Motor Authority.