You've worked hard to get your college degree. If you're not swamped in student loan debt and are considering buying a car to help you navigate your new place in the world, there's some help available.
The good news is that most major automakers offer some form of college graduate discount. The bad news is that some are regional offers, and many are somewhat confusing in their terms.
But you got through college exams, right? So, sifting through the fine print should be a talent you've developed by now.
Here's a sampling of some of the special discounts available from automakers to college grads this June.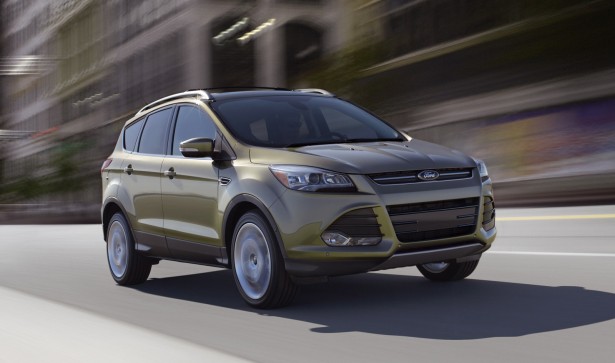 2013 Ford Escape
Ford College Student Purchase Program
Ford is covering all its bases with a discount program available to full-time and part-time college students (freshmen through seniors), graduate students, trade school students, and recent college grads. It only applies to residents of the United States and to vehicles sold in the U.S.
All you need to do is to sign up for the Ford College Student Purchase Program and then purchase or lease a new 2011, 2012 or 2013 Ford or Lincoln vehicle to receive your $500 student bonus. This is on top of any applicable national Ford incentives available at the time.
2012 Chevrolet Cruze
General Motors Best in Class Alumni & Student Discount
The program is a little different at General Motors, where the discount isn't a fixed amount but a Preferred Price that's less than MSRP. The General Motors Best in Class Alumni & Student Discount program is available on many new and unused 2011, 2012 and 2013 model year Chevrolet, Buick and GMC vehicles and can be combined with current incentives.
Eligible participants for the GM college discount program include college students from any two- or four-year school, recent graduates who have graduated no more than two years ago, and current nursing school and graduate students.
To get the discount, you apply for an authorization number through the Best in Class Alumni & Student Discount website, print it out and bring it to a participating Chevrolet, Buick or GMC dealer. Be sure to mention that you'll be using the Best in Class Alumni & Student Discount in your first contact with the dealer. You'll also need to bring proof of eligibility: evidence of enrollment or your diploma.
2012 Honda CR-V
Honda Graduate Program
Honda gives graduates a head start by offering flexible, competitive financing through Honda Financial Services on the purchase or lease of a new or Certified Used Honda vehicle. On traditional financing, college grads can also benefit from a deferred first-payment option for 90 days, with 60 days interest-free.
The Honda Graduate Program has a few minimum eligibility requirements, including five percent minimum down payment; no adverse credit history; verifiable proof of employment or a firm job offer commitment with a start date no more than 120 days from the date of the finance contract.
The program is open to graduates with a master's, bachelor's or associate degree from a U.S.-accredited two- or four-year college or registered nursing school. Eligible participants must have graduated during the past two years or will graduate in the next four months from the date of the finance contract.
Credit and document requirements must be presented to the Honda dealer at the time of purchase or lease. Certain current offers are also available with the Honda Graduate Program.