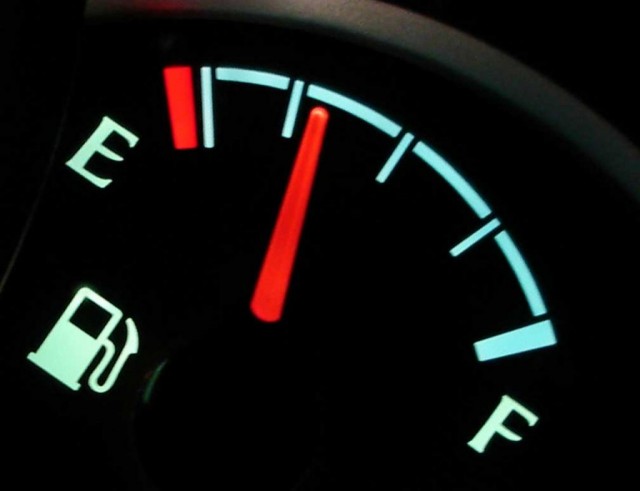 Fuel gauge
Earlier this year, we told you that the average fuel economy for new vehicles sold in the U.S. had hit a record high of 22.9 mpg. Now, according to the University of Michigan Transportation Research Institute, fuel economy has crept up again and crossed the 24 mpg mark.
The data comes from UMTRI researchers Michael Sivak and Brandon Schoettle. After analyzing new-vehicle sales for March, they state that the average fuel economy for cars, light trucks, minivans, and SUVs was 24.1 mpg for the month. That's a 20% improvement over the roughly 20 mpg figure reported in October 2007, when the team first began tracking the data.
The UMTRI team also released stats on Corporate Average Fuel Economy performance (which is significantly higher than real-world fuel economy). For March vehicle sales, CAFE performance clocked in at 29.6 mpg, which is also 20% above October 2007 stats.
Of course, these improvements haven't happened by chance: they're the product of much work by researchers, engineers, and automakers who are trying to ramp up fuel economy in advance of increasingly high CAFE standards set by the U.S. government -- standards that will require a fleet-wide average fuel economy of 54.5 mpg by the year 2025.
Are car companies on track to reach that goal? Only time will tell, but the results seem fairly encouraging.
For more on this story, be sure to check out this post by our colleagues at Green Car Reports.