The headline is a dead giveaway, but for Ford, winning the top honors as the Most Family-Friendly brand in the 2012 Kelley Blue Book Brand Image Awards is a pretty big deal.
After all, Ford has been building sedans, sport utilities and other forms of conveyance for families for more than 100 years, dating back to the company's founding in 1903 by Henry Ford.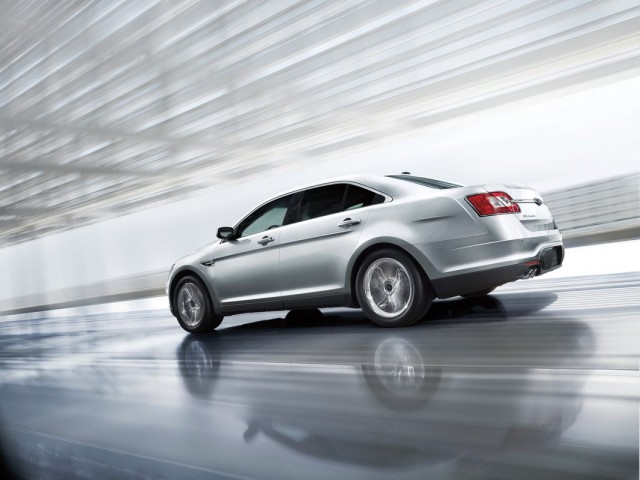 2012 Ford Taurus
Enlarge Photo
In making the announcement of this year's award winners at the 2012 New York Auto Show, Kelley Blue Book noted the following about Ford's Most Family-Friendly Brand win: "Ford's revamped family-shuttling vehicles have struck a chord with those looking to haul growing families and their gear in safety and comfort."
Editors go on to highlight the "re-invented Explorer" as the main impetus to Ford's standout lead in this category, principally for its car-like ride and seating for up to seven. Other family-friendly Ford models mentioned include the Taurus sedan and Flex crossover, for their "good looks and roomy interiors."
2012 Ford Flex
Enlarge Photo
There's more good news for Ford in the 2012 Brand Image Awards. The Dearborn, Michigan automaker walked away with four of the 12 trophies. The others include wins for best interior and exterior design and most rugged truck.
For more information on the other winners, see coverage in our sister publication TheCarConnection.
See detailed reviews for the 2012 Ford Explorer, 2012 Ford Taurus, and 2012 Ford Flex, compiled by the editors of TheCarConnection.
Sign up for our free newsletter or follow us on Facebook or Twitter.