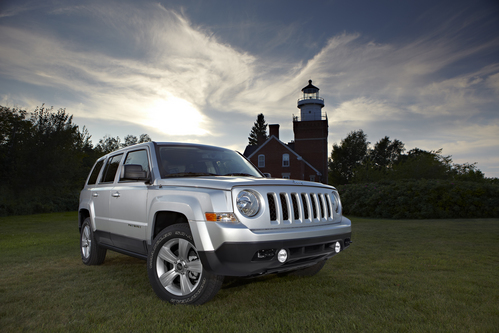 2012 Jeep Patriot
Chrysler has issued a recall for 2012 models of the Jeep Compass and Jeep Patriot. The issue? A flaw in the fuel tank, which could be serious trouble in the event of an accident.
According to a bulletin from the National Highway Traffic Safety Administration, the Jeep recall includes vehicles built between December 17, 2011 and January 2, 2012. A number of those Jeeps may contain fuel tank assemblies with damaged roll-over valves.
As you might guess, those valves are meant to keep fuel from leaking out of a vehicle in the event of a roll-over. If one is damaged, fuel could spill out of the tank during a roll-over, or even a heavy collision. And of course, if there's fuel leakage, there's an increased risk of fire.
NHTSA says that 1,689 Jeeps are included in the recall. However, owners of those vehicles shouldn't expect to receive official notices about the recall until June, because that's when Chrysler intends to mail them. At that time, owners will be able to take their Jeeps to a local dealer, who will replace the fuel tank, free of charge.
If you have questions in the meantime, you're encouraged to call Chrysler at 800-853-1403 and ask about recall M11. Alternately, you can ring NHTSA at 888-327-4236 and inquire about campaign #12V142000.